WTEN: Women's Heart Health with Dr. Rebecca Phillip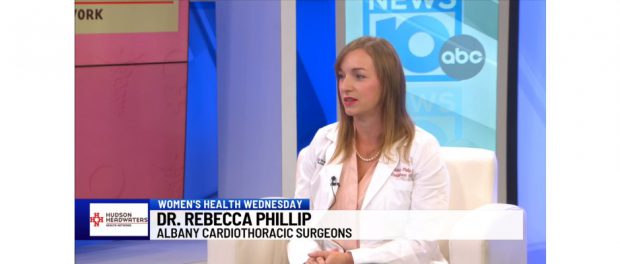 Heart disease is the number one killer of women in the United States, yet many women aren't aware of the risk.
Rebecca Phillip, M.D., of Albany Cardiothoracic Surgeons, a practice of St. Peter's Health Partners Medical Associates, appeared on WTEN ahead of World Heart Day on September 29. Dr. Phillip discussed risk factors and heart disease symptoms women should look out for.
Click here to watch WTEN's report.