Erin Sinisgalli Honored as an Empire Whole Health Hero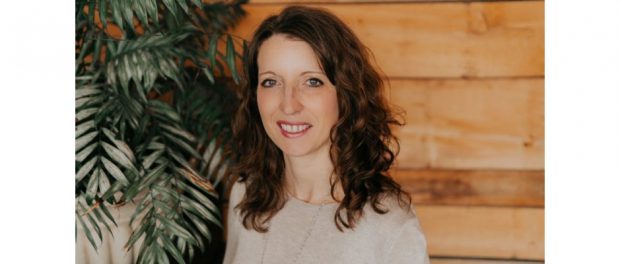 Empire BlueCross, in partnership with the Albany Business Review, has named Erin Sinisgalli, director of St. Peter's Health Partners' Community Health Programs and executive director of the New York State Public Health Association an Empire Whole Health Hero.
As director SPHP's Community Health Programs, Sinisgalli oversees several grant-funded programs aimed at improving population health. These programs include the tobacco cessation programs The Butt Stops Here and Health Systems for a Tobacco-Free NY, and pediatric obesity prevention programs Creating Healthy Schools and Communities and Creating Breastfeeding Friendly Communities.
From the article:
The Butt Stops Here program has helped thousands of people stop smoking and vaping. These virtual programs remove barriers to participation by allowing people to quit from the comfort of their own homes.

This is one of the reasons Sinisgalli has been named a 2023 Empire Whole Health Hero, an award given to individuals who have demonstrated innovation and leadership in building the whole health of the Capital Region. These honorees may focus on a range of areas, including economic development, community programming, mental and emotional health services, physical health services and safety, financial well-being and more.

Sinisgalli and other honorees will be celebrated at an event later this year.

Her team's work in pediatric obesity prevention revolves around school health and wellness and breastfeeding support. This past year, they held their first in-person physical activity and nutrition mini expo for educators from eight local school districts to partner with them on improving offerings and policies within their schools.

These professionals recently worked to support breastfeeding families by hosting several "Baby Cafes," which are free, drop-in information lactation support groups with professional care that are offered on a weekly basis. The team opened its first location in downtown Albany at the Albany Housing Authority in January. In August, they hosted a successful breastfeeding mini expo during World Breastfeeding Week to support and prepare families for their breastfeeding journey.

Sinisgalli's work is fully grant funded and she and her team continue to look for ways to increase their funding so they can reach more areas of the community. "Through partnerships, we have the greatest reach and will continue to foster relationships in the Greater Capital Region to advance health and wellness initiatives," she said.
Click here to read the full article.
On behalf of everyone at St. Peter's Health Partners, we would like to thank Erin Sinisgalli for her hard work and dedication to improving the health of our communities and congratulate her on being named an Empire Whole Health Hero. Great work!