Albany Memorial Hospital to Merge with Samaritan Hospital on January 1, 2020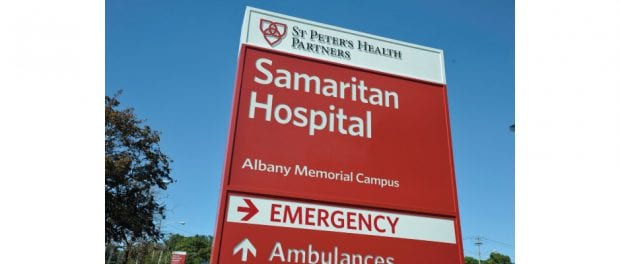 Albany Memorial Hospital in Albany and Samaritan Hospital in Troy, New York, both affiliates of St. Peter's Health Partners (SPHP), will merge into one legal entity on January 1, 2020. As previously announced, the merger will have no impact on the services or care provided at either facility.
As a result of the merger, Albany Memorial will become a remote location of Samaritan Hospital. All services previously licensed under Albany Memorial Hospital will become licensed and operated under Samaritan Hospital.
The name Albany Memorial Hospital will no longer legally be used. The building located at 600 Northern Blvd. in Albany will have signs that read "Samaritan Hospital – Albany Memorial Campus."
"The long-planned and previously announced merger of Samaritan and Albany Memorial represents the fulfillment of our always top-of-mind goal, which is to provide the highest quality, most compassionate, and most accessible care, to all who need it, in Albany, Troy and across the Capital Region," said Michael Finegan, president of acute care at SPHP.
Earlier this month, the New York State Department of Health's Public Health and Health Planning Council voted to approve the proposed merger of Albany Memorial Hospital into Samaritan Hospital. The merger is a legal formality that will enable both entities to share one Medicare number and one set of contracts for services. All services that previously fell under Albany Memorial Hospital's operating license will be licensed under Samaritan Hospital.
While the name of the hospital is changing, SPHP's commitment to the campus is not. The merger represents an exciting opportunity to add new services and expand SPHP's existing high quality services already available to our community members at Albany Memorial, in particular the Emergency Department, and to continue to be a transforming healing presence in the community.