LiveSmart: PACE Can Help Seniors Remain Safely at Home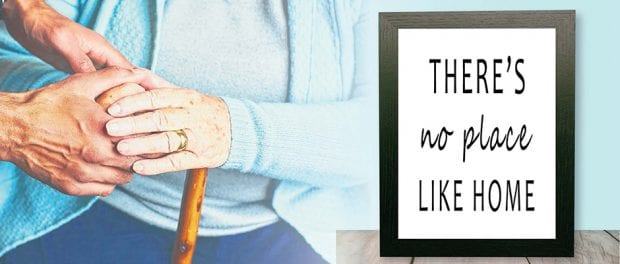 [This article was written by Sherri Wolken, executive director of Eddy SeniorCare PACE.]
A Program of All-Inclusive Care for the Elderly (PACE) is a unique, integrated medical and long-term health management program that makes it possible for individuals who are frail and meet nursing home eligibility criteria to live independently in their own homes.
The PACE model of care was developed in the early 1970s, when the Chinatown-North Beach community of San Francisco saw a pressing need for long-term care services among families whose elders had immigrated from Italy, China and the Philippines. William Gee, DDS, a public health dentist, headed the committee that hired Marie-Louise Ansak (credited with outlining the PACE system of care) in 1971 to investigate solutions.
Along with other community leaders, they formed a nonprofit corporation called On Lok Senior Health Services to create a community-based system of care. On Lok is Cantonese for "peaceful, happy abode." In 2019, there were 130 PACE organizations in 31 states, serving more than 50,000 participants.
The PACE model is centered on the belief that it is better for the well-being of seniors with chronic care needs and their families to be served in the community whenever possible. By design, the PACE program delivers all medical and supportive services to seniors with chronic health conditions enabling them to remain independent and at home for as long as possible.
Participants in the program receive all their health care from PACE staff and contracted network providers. The PACE program provides all Medicaid- and Medicare-covered benefits such as adult day care, physician, nursing, rehabilitation, social work, transportation, meals, personal care and coverage for medical specialists, inpatient hospitalization, and if necessary, nursing home care.
To qualify for PACE, individuals must:
Have multiple chronic medical problems
Be 55 years old or older
Meet nursing home eligibility criteria for more than 120 days
Want to remain in their home
Be Medicaid and/or Medicare eligible or private pay
Live in the program service area
In 1996, Eddy SeniorCare established the Capital Region's only PACE program, serving residents of Schenectady County. That program eventually expanded to serve residents in parts of Albany County. In January 2020, Eddy SeniorCare opened a second PACE location at newly renovated space at St. Joseph's Provincial House in Latham. The expansion, which is a result of a collaborative agreement between Eddy SeniorCare and The Sisters of St. Joseph of Carondelet, enables Eddy SeniorCare to expand its PACE services into Albany and Rensselaer counties.
To learn more about Eddy SeniorCare's PACE program, visit www.SPHP.com/PACE or call 518-382-3290.