Northeast Health, St. Peter's Health Care Services, and Seton Health Officials Announce Proposed Design of New Health System; Signing of Affiliation Agreement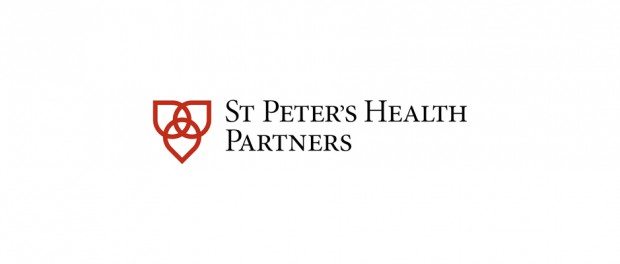 Officials of Northeast Health, St. Peter's Health Care Services and Seton Health today began sharing with their internal staff and medical staffs a preliminary "blueprint" of the new health care system that is expected to result from a merger of the three organizations later this year.
A key aspect of the plan is the estimated investment of $55 million in facilities and information technology upgrades – nearly $50 million in facility upgrades at the two Troy hospitals alone. Troy will also benefit from the availability of more sophisticated cardiac services and a new outpatient cancer treatment center.
It was also announced that the three CEOs, on behalf of their respective organizations, signed a formal affiliation agreement last week, clearing the way for the merger once regulatory approval is received. The binding agreement, approved by all three governing boards, solidifies the organizations' intentions to merge. Regulatory review is expected to be completed later this year.
The proposed design of the new health system includes the reconfiguration and merging of certain services, particularly in the four acute care hospitals which will make up the new system – St. Mary's and Samaritan hospitals in Troy, and Albany Memorial and St. Peter's hospitals in Albany.
All four acute care hospitals will continue to operate under the proposed plan, as will Sunnyview Rehabilitation Hospital in Schenectady. While the new corporation is expected to be formally created by the end of the year, it could take as many as three years for the new corporation to make many of the changes in the draft design currently being unveiled, and to fully integrate the three current health systems.
Top leaders of the new company will include Steven P. Boyle, president, CEO of St. Peter's Health Care Services, who will be CEO of the new organization; and James Reed, MD, currently president & CEO of Northeast Health, who will be the President of the new company. Gino Pazzaglini, President/CEO of Seton Health, had planned to retire last year, but agreed to remain in his position to facilitate and complete merger discussions. With the signing of the Affiliation Agreement, Mr. Pazzaglini has announced he will formally retire on September 2. Scott St. George, currently Seton's Senior Vice President/Chief Financial Officer, will serve as Interim President/CEO for Seton until the new company is formed.
The merger – which has been billed as "health care reform at the regional level" – will better allow the organizations to combine their complementary strengths and better meet the sweeping challenges of recently enacted federal health care reform.
Hospitals and other health facilities across the nation are expected to undergo significant changes over the next several years resulting from federal health care reform and continued reductions in state and federal reimbursement. At the same time they will need to prepare for an expected influx of newly insured individuals who will have health coverage under recently enacted health reform legislation. By being proactive, the merger is expected to provide senior leadership of the new system with more options and greater flexibility so that they can efficiently allocate resources, consolidate services, improve quality, maximize efficiency, lower cost and improve the patient experience.
"Whether we merge or not, change will and must occur in our organizations," said Boyle of St. Peter's. He cited continuous state budget cuts, as well as federal health care reform, both of which are expected to lead to significant reductions in Medicaid and Medicare reimbursements in the next decade. "What is really driving us is our desire to develop a system which better meets the needs of the community," he said.
"Health care reform will also bring an unprecedented number of newly insured/covered patients seeking quality health care," said Dr. Reed of Northeast Health. "By transforming health care at the regional level, our organizations will be much better positioned financially to meet future challenges. Our system can be proactive, not simply reactive, to the changing environment."
"By enhancing our ability to create value, we will be able to achieve greater financial stability during what may be an unsettled period in the aftermath of health care reform," said Pazzaglini. "We can be better prepared for these changes by taking the steps to lower overall community expenditures on health care and reinvest those dollars in clinical development and better patient care."
With the formal Affiliation Agreement signed and the Regulatory Process underway and expected to continue for several months, the next step is a Planning and Integration Phase. This phase will begin to bring the strategic outlines and conceptual design of the system to the operational level.
It is anticipated that the Planning and Integration Workgroups will be formulated over the summer. Among the initial tasks of these workgroups, along with senior leadership, will be to recommend and prioritize what functions and services must be integrated and what changes must be made for the merger to be completed and the new system to begin operation.
Design for System and New Configuration for Hospitals
With nearly 12,000 employees in more than 125 locations, the three systems currently provide a wide array of services to thousands of people each day. These services include: St. Peter's Hospital's state-of-the-art tertiary care services, its Community Hospice, and two skilled nursing facilities; and Northeast's Albany Memorial and Samaritan hospitals, Sunnyview Rehabilitation Hospital and The Eddy's renowned eldercare services including skilled nursing, Alzheimer's, adult day services, home 3 care and community services, and retirement and assisted living. Seton adds St. Mary's Hospital, a skilled nursing facility, certified home care agency, 14 physician office locations and an array of specialty services.
By signing the affiliation agreement, the three organizations can begin more formal and detailed planning for the organization and its operations after the merger. A national consulting firm worked with managers, physicians and others to create the preliminary system design.
Under the draft design, reconfiguring care, programs and services will require significant investment in renovation and enhancements of hospitals and other facilities. These include the construction of a new Outpatient Cancer Treatment Center at St. Mary's Hospital, as well as renovations and other investments at Albany Memorial, Samaritan and St. Mary's to support the merging and transfer of certain services. St. Peter's Hospital is already completing a $258 million, multi-year renovation and construction program scheduled to be completed by 2013. The St. Peter's project will renovate or replace most of the hospital's main campus.
Prior to the formal affiliation, Northeast is creating a separate health care entity at Samaritan Hospital to provide pre-natal care, birthing and sterilization procedures (tubal ligations and vasectomies). Known as the Burdett Care Center (BCC), it will be a separately-licensed, independent organization and governed by its own board.
The New York State Department of Health approved the Certificate of Need application in January and construction is now underway. BCC must be operational before the merger between St. Peter's, Northeast Health and Seton Health can be finalized. A time line is being developed to consolidate St. Mary's maternity services at BCC following the merger. Construction of the new facility is expected to be completed before the end of the year.
Other key aspects in hospital reconfiguration include:
Samaritan Hospital:
In one of the most significant reconfigurations, Samaritan Hospital will become the inpatient medical/surgical provider in Troy including medical, surgical and critical care beds. It would also have inpatient and outpatient surgery, emergency services, Endoscopy, imaging, and other diagnostic, treatment and support services. Inpatient medical/surgical beds from St. Mary's would move to the Samaritan campus. Since Troy needs only one cardiac catheterization laboratory, that facility would be located at Samaritan and would have new capabilities to perform angioplasty (opening of heart arteries with a balloon or stent). The facility would be integrated with St. Peter's cardiovascular services.
Samaritan is the preferred medical/surgical location due to its larger overall bed capacity, larger OR suite and larger and more flexible site plan. It also requires less immediate investment in capital improvements.
St. Mary's Hospital:
St. Mary's Hospital becomes a focal point for the new system's behavioral health program, as well as a consolidated ambulatory center that will include a new cancer treatment facility for Rensselaer County. Inpatient substance abuse beds currently at St. Peter's will move to St. Mary's Hospital. Emergency Services, as well as diagnostic, treatment and various support functions, will also continue at St. Mary's.
The new Cancer Treatment Center at St. Mary's will offer radiation therapy, infusion and psychosocial support services. In addition to the Ambulatory Center, St. Mary's will also provide select surgical services; endoscopy, imaging; cardiac rehab; outpatient physical and occupational therapy; sleep studies; as well as clinics and Primary Care. In its behavioral health programs, St. Mary's will provide psychiatric services for adults, the elderly and the mentally ill. There will also be services for chemical and substance abusers, including outpatient services, counseling and detox.
Albany Memorial Hospital:
Albany Memorial Hospital will continue as a community hospital with a specialtyfocused, surgical program including inpatient medical, surgical, critical care and emergency services. It will also incorporate additional ambulatory and short-stay surgery (less-complex surgery that requires a shorter length of stay in the hospital).
St. Peter's Hospital:
St. Peter's Hospital will be the system's provider of specialized (tertiary) care for all medical specialties in the new corporation, including complex inpatient care such as cardiovascular care, cancer care, women's & children's services (including NICU) neurosurgery, orthopedic, urology and GI among others.
St. Peter's will also address the region's need for a recognized comprehensive cancer center. Some inpatient services at St. Peter's, such as physical medicine rehabilitation and substance abuse, will be transferred to other members of the new health system. In addition to changes in the system's hospitals, all of the new system's sub-acute and acute rehabilitation, long-term care, home care and hospice care will be organized under The Eddy. Northeast, St. Peter's, and Seton will continue to operate all other system-owned facilities. The institutions' respective charitable giving foundations would also continue as currently structured.
Affiliation Agreement Leading to New Corporation
The affiliation agreement, signed by the three CEOs on June 16, followed approvals by the governing Boards of the three organizations. Also signing the agreement were Catholic Health East, St. Peter's parent system, and Ascension Health, Seton's parent system.
Since the merger was formally proposed on Feb. 25, 2009, St. Peter's, Northeast Health and Seton have completed a thorough review of major clinical, governance, regulatory, cultural and administrative data and issues. This due-diligence process concluded that a merger of the organizations is in the best interest of the communities served by the institutions.
The actual merger will occur if regulatory authorities approve and key planning and integration activities have been concluded. Working with a consultant, the three systems will be selecting a name for the parent corporation.
This new not-for-profit organization will become the "parent corporation" for the Northeast, St. Peter's and Seton health systems. It will be governed by a board structure with membership drawn from all three organizations.
This new company will be a member of Catholic Health East and will abide by the Ethical and Religious Directives of the Catholic Church. However, the new company will not be a Catholic entity. St. Peter's and Seton will retain their Catholic identities and Northeast Health will 5 remain a secular organization.
No Immediate Impact on Operation of Facilities or Staff
In order to accomplish transformational change, there will be an impact on jobs. No disruption of staff or management personnel is expected during the Planning and Integration process. Many of the changes require Certificate of Need approval or other regulatory approval. Some involve significant construction and/or renovation. Most changes would likely occur over a three-year period following merger.
In a joint statement, the hospital CEOs said, "The primary reason for this affiliation is not to reduce jobs. Northeast, St. Peter's, and Seton are affiliating to explore health care reform – to improve when, where, and how care is provided. Our goal is to retain skilled individuals – perhaps some performing different jobs, some in different locations – in a more stable organization and work environment. Although services and programs may move, patients still need to be cared for regardless of physical location.
In the event that there are job reductions, employees will be treated fairly and compassionately. Reductions in FTEs will likely be mitigated by annual attrition rates of 10 to 12 percent."
The proposed affiliation is not expected to disrupt physician practices at any hospital operated by St. Peter's, Northeast or Seton. Medical staff governance will continue to respect the unique practice circumstances of each participating hospital. During the Planning and Integration process, Northeast, St. Peter's and Seton are expected to convene a Physician Task Force, made up of physicians from the organizations, to review important medical staff concerns and provide recommendations. It is believed a combined organization will help recruit new physicians to the Capital Region, a true community need.