RPI Partners with SPHP to Extend Lab Capabilities for COVID-19 Testing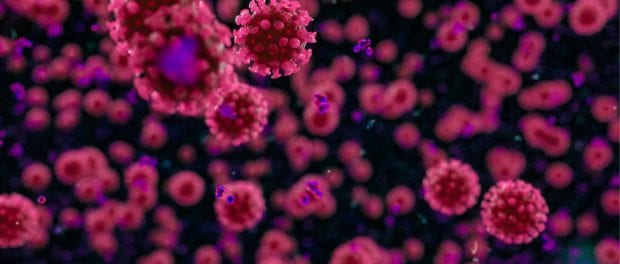 To extend its COVID-19 testing capabilities, Rensselaer Polytechnic Institute has partnered with St. Peter's Health Partners to establish a Clinical Laboratory Improvement Amendment (CLIA) overflow lab at Rensselaer under the St. Peter's license.
Since August, Rensselaer has been conducting widespread PCR-based surveillance testing of asymptomatic faculty, staff, and students to prevent transmission of the COVID-19 virus on the Troy campus. The twice-weekly testing of all residential students, combined with contact tracing and quarantine measures, has proven effective. Over the course of the first 13 weeks of the fall semester, Rensselaer has conducted over 85,000 tests, and only 22 positive cases were detected.
"Rensselaer is pleased to be able to partner in this way with St. Peter's Health Partners to extend our efforts, to create a win-win for our university and the larger community," said Rensselaer President Shirley Ann Jackson. "This extension of the CLIA license to designate the Rensselaer lab as a St. Peter's overflow lab will now allow our tests to be used as actual diagnostic tests for public health reporting, and extends our capability to offer tests to other universities and business partners in the Capital Region."
"RPI has done an exceptional job controlling the spread of COVID on campus," said James K. Reed, MD, president and CEO of St. Peter's Health Partners. "We're pleased that they reached out to partner with St. Peter's to provide students easy access to much needed testing."
St. Peter's Health Partners will provide clinical oversight of the overflow lab, while Rensselaer staff will continue to perform day-to-day operations. Pool testing of Rensselaer students, faculty and staff will continue to be conducted with high frequency throughout the spring semester and beyond. Using the refined specimen collection process already underway at Rensselaer, results will be returned within 24 hours.
About Rensselaer Polytechnic Institute
Founded in 1824, Rensselaer Polytechnic Institute is America's first technological research university. Rensselaer encompasses five schools, 32 research centers, more than 145 academic programs, and a dynamic community made up of more than 7,600 students and over 100,000 living alumni. Rensselaer faculty and alumni include more than 145 National Academy members, six members of the National Inventors Hall of Fame, six National Medal of Technology winners, five National Medal of Science winners, and a Nobel Prize winner in Physics. With nearly 200 years of experience advancing scientific and technological knowledge, Rensselaer remains focused on addressing global challenges with a spirit of ingenuity and collaboration. To learn more, please visit www.rpi.edu.
About St. Peter's Health Partners
With nearly 12,000 employees in more than 170 locations, St. Peter's Health Partners is one of the Capital Region's largest and most comprehensive not-for-profit integrated health care networks, and provides high-quality, compassionate, and sophisticated care to thousands of people every day. St. Peter's Health Partners is a member of Trinity Health, one of the nation's largest Catholic health systems. For more information, please visit www.SPHP.com.