SPHP Helps Fund School Sensory Path in Albany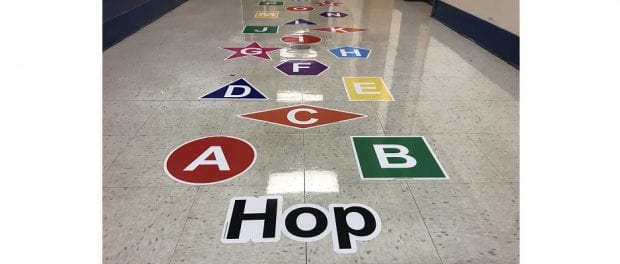 St. Peter's Health Partners (SPHP) has helped transform a hallway at Sheridan Preparatory Academy in Albany, giving students a new space to refocus and stay fit this school year.
Thanks to funding from the Creating Healthy Schools and Communities grant, held by SPHP, the school was able to install a new sensory walk. The colorful path features an ABC hopscotch challenge, a curving tiptoe walk, a log jump, crab crawl, and wall pushups. It is a fun way to help students develop motor skills like balance and spatial awareness while also serving as a perfect "brain break" throughout the school day.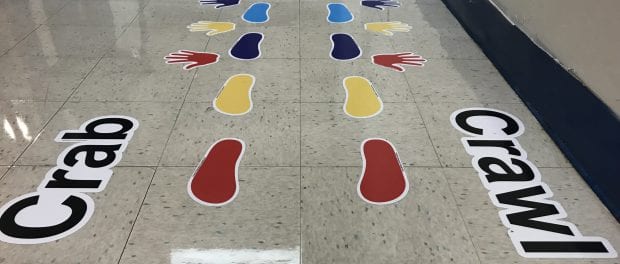 "One of the main objectives of our grant is to focus on wellness initiatives like nutrition and physical activity," said Alyssa Joseph, MPH, coordinator for the Creating Healthy Schools and Communities grant for the Capital Region. "Not only are students getting to refocus and expend some energy, we're helping to address behavioral challenges and encouraging them to get up and get moving."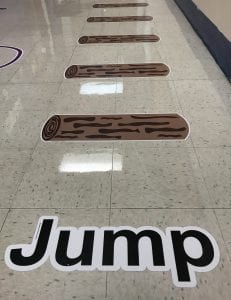 The sensory walk is part of the school's refocus suite. The suite is designed to better meet the needs of all students who are struggling, by creating a more welcoming space instead of a punitive one.
"A significant portion of our student body faces difficult challenges at home," said Abigail Gomes, community school site coordinator for the Albany City School District. "This allows them to be active and think about the activities before them, instead of what they left at home."
"It's a space where kids learn coping skills that help them negotiate certain feelings they're having," said Zuleika Sanchez-Gayle, principal, Sheridan Preparatory Academy. "They learn how to communicate what they're feeling so they can make better choices and self-regulate, and return to the classroom ready to learn."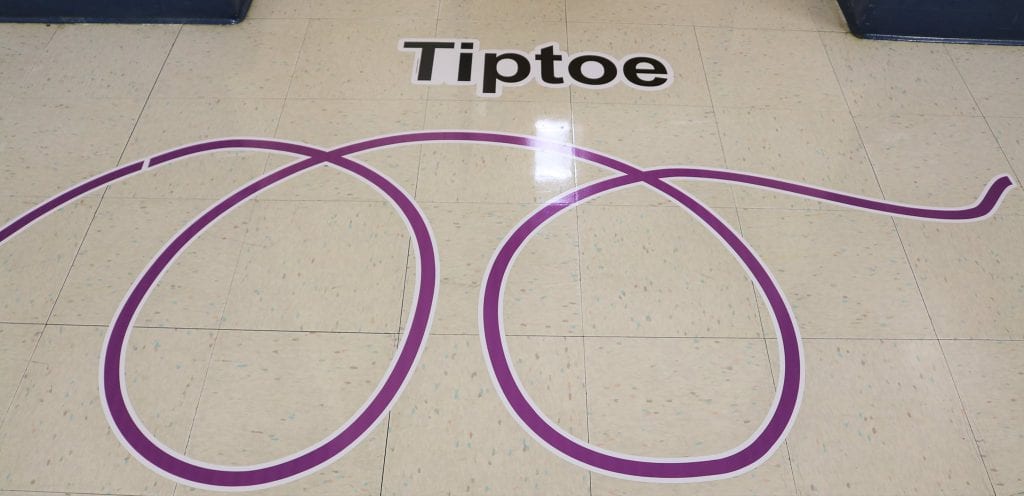 The Creating Healthy Schools and Communities grant is administered through SPHP's Community Health Programs. It helps designated school districts in the Greater Capital Region by tailoring wellness policies to meet unfunded federal and state regulations. This helps to ensure the districts have the resources they need to successfully implement such policies, and in doing so, combat childhood obesity.