SPHP and Partners "Go Blue" to Raise Awareness for Colorectal Cancer Awareness Month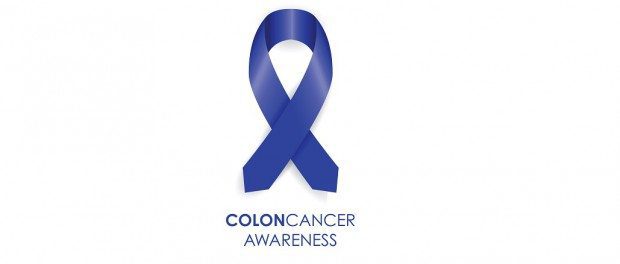 March is Colorectal Cancer Awareness Month, and St. Peter's Health Partners (SPHP) is joining with the New York State Department of Health, the Albany Devils, and others to "Go Blue" and raise public awareness about the disease and its devastating impact.
SPHP Community Health Programs has teamed up with the Cancer Services Program of Albany and Rensselaer Counties to participate in the "Main Streets Go Blue" campaign, which aims to fight colorectal cancer by increasing screening rates in New York.
Cancer Services Programs across the state offer free cancer screening services to eligible New Yorkers. Uninsured or underinsured residents of Albany and Rensselaer counties can call 518-525-8680 to check their eligibility for no-cost colorectal, breast, or cervical cancer screenings.
These programs are funded by the New York State Department of Health and the U.S. Centers for Disease Control and Prevention (CDC).
Of cancers that affect both men and women, colorectal cancer is the second leading cause of cancer-related deaths in the United States and the third most common cancer in men and in women, according to the CDC. Individuals with a history of smoking are more likely than non-smokers to develop and die from colorectal cancer.
Early detection and prompt treatment save lives. All men and women ages 50 and older should be screened for colon cancer.
Additionally, the St. Peter's Hospital Cancer Care Center, Cancer Services Program of Albany and Rensselaer Counties, and Capital District Colon and Rectal Surgery Associates are teaming up to bring Colorectal Cancer Awareness Night to the Albany Devils hockey game on Friday, March 24, at the Times Union Center.
Albany Devils fans who attend the game will have an opportunity to tour a giant inflatable colon, and learn more about colorectal cancer, screening, and prevention. Please call 518-525-1827 for more information regarding this event.
Quitting smoking can also decrease a person's risk for developing colorectal cancer. SPHP Community Health Programs works with medical providers and behavioral health providers to address tobacco use. Smokers who are concerned about colon cancer or looking for assistance to quit the habit can call 518-459-2550 or visit www.healthprograms.org to learn more about available resources, such as the award-winning The Butt Stops Here program.