SPHPMA Recognized by the American Heart, American Medical Associations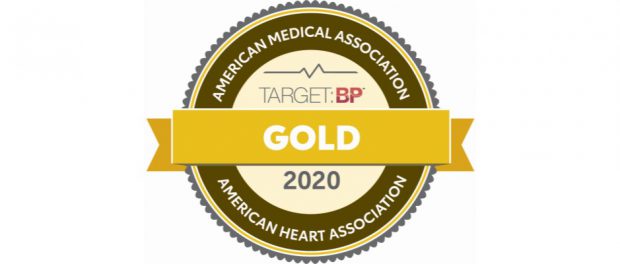 St. Peter's Medical Associates (SPHPMA), part of St. Peter's Health Partners and Trinity Health, has been recognized by the American Heart Association and American Medical Association for its commitment to helping improve blood pressure (BP) control rates among the patient populations it serves, earning Gold level recognition as part of the 2020 Target: BP™ Recognition Program. Gold status is the highest achievement.
The Gold award recognizes practices that have 70 percent or more of their adult patient population with high BP controlled. This was a Trinity Health initiative, and SPHPMA began its work locally in June of 2019 at 74%, hitting its target goal of 80 percent in March of 2020.
The Target: BP™ Recognition Program celebrates physician practices and health systems who treat patients with hypertension, and for achieving BP control rates at or above 70 percent within the populations they serve. These achievements will ultimately lead to a reduction in the number of Americans who suffer heart attacks and strokes.