St. Mary's Cancer Treatment Center Recognized By ToLife!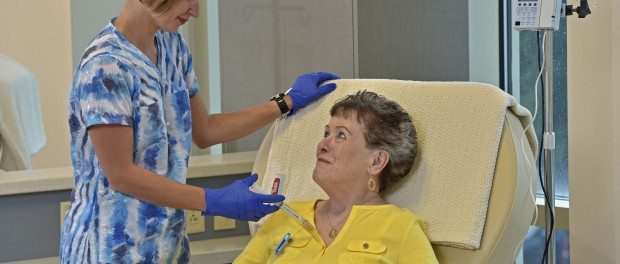 The St. Mary's Cancer Treatment Center has been recognized with the 2016 Extra Mile Award by ToLife!
ToLife! is an organization dedicated to the education and support of individuals who are coping with breast cancer. The award was presented at the group's 18th annual gala held on May 3 at the Franklin Plaza in Troy.
"Cancer is a devastating disease, and the odds are that you know someone whose life has been touched, or taken by cancer," said Norman E. Dascher, chief executive officer of St. Mary's and Samaritan hospitals, and vice president of Acute Care-Troy for SPHP. "So we are extremely proud that our new center has been recognized. This award signifies the hard work and dedication of our entire staff and the clinicians who go above and beyond every day to care for the needs of those who have been diagnosed with cancer in our region."
The St. Mary's Cancer Treatment Center is specially designed for and by cancer patients. The center provides comprehensive medical oncology, hematology and infusion services, a patient navigation program, genetic counseling, and a variety of integrative wellness programs.
The mission of ToLife! is to educate the community about breast cancer detection, treatments and related health matters; and provide support services to breast cancer patients, caregivers, family and friends. For more information, please visit