Sweet! Samaritan and St. Mary's Staff Donate Mounds of Candy for 2nd Annual Trunk or Treat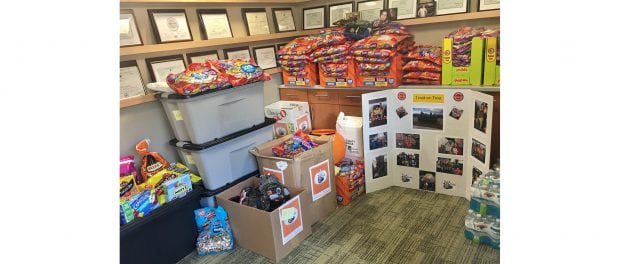 A sincere thank you to all the generous staff and departments that have donated candy and treats for Samaritan and St. Mary's 2nd Annual "Trunk or Treat" event coming up.
As a result, staff have from our two Troy campuses have donated nearly 41,500 pieces of candy or treats, and the administration has given nearly 16,500 treats… and counting! Thank you to everyone on behalf of the children and the community!
The Trunk or Treat event offers children a safe place to trick or treat in advance of Halloween activities. And you can check out the uniquely decorated trunks imagined and created by our staff.
Please join us, free of charge, at Samaritan Hospital's parking garage Friday, Oct. 28, from 4 – 7 p.m. We hope to see you there!