The Eddy to Expand Elder Abuse Intervention Program into Saratoga County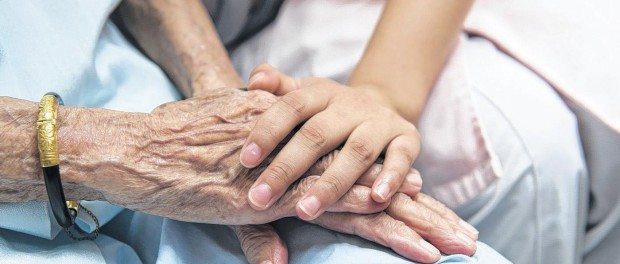 In observance of June as National Elder Abuse Awareness Month, The Eddy has announced the expansion of its elder abuse intervention program, The Eddy Haven for the Abused Elderly, to serve senior residents in Saratoga County.
The Eddy Haven for the Abused Elderly launched in 2008, offering a comprehensive range of free and confidential services designed to care for and help elder abuse victims who need to leave their homes. The Eddy program previously served only seniors age 60 or older who reside in Albany and Rensselaer counties. Services include short-term safe residence, nursing and home care, counseling and legal advocacy, case management, and referral to support services.
"We have seen a consistent need in Saratoga County over the years," said Linda Obercon, coordinator of The Eddy Haven for the Abused Elderly. "We have received repeated calls from providers and case workers in that area seeking the same assistance for seniors there who are vulnerable, so we have been working with officials up north and providing them training so that Saratoga County seniors can receive the same vital services as residents in Albany and Rensselaer counties."
"All too often, we come upon cases of elder abuse and up to now, there have been no programs in our community to help our seniors here who are in need," said Maggie Fronk, executive director of Wellspring (formerly the Domestic Violence and Rape Crisis Services of Saratoga County) which provides services to victims of domestic violence and sexual assault. "We are very pleased to now have the Eddy Haven as another resource for that population."
The Eddy Haven was a first-of-its-kind initiative in the greater Capital Region, and it remains one of only a few in the country to target breaking the cycle of elder abuse when frail older adults fall victim to abuse, neglect or exploitation.
Elder abuse can take many forms, including physical, emotional/psychological, sexual, financial, verbal mistreatment, and neglect and abandonment. Additionally, seniors often fall victim to these crimes by family members or those who are entrusted to care for them.
The National Center on Elder Abuse reports one to two million seniors are abused in the U.S. annually. Only one in an estimated 14 cases are ever reported, making it difficult to know the true extent of the problem.
Signs and symptoms to look for in an abused elder include: unexplained physical injury, agitation/confusion, emotional distress, social and physical isolation, unexplained loss of financial independence/control, home in disarray and lacking basic necessities, and fear of caregivers.
The Eddy's medical and professional staffs prepare an individualized care plan to help provide linkages to various services the victim might need. The Eddy also collaborates with various agencies, including social services, housing, law enforcement, legal advocacy and community services, and works with law enforcement and police officers who are often the first to spot and respond to abusive situations.
For more information on The Eddy Haven for the Abused Elderly, please contact (518) 525-6397. Professionals serving older adults can call the 24-hour hotline at (518) 271-3257 for assistance and referrals.