Times Union: Albany Nuns Team with St. Peter's to Keep Seniors at Home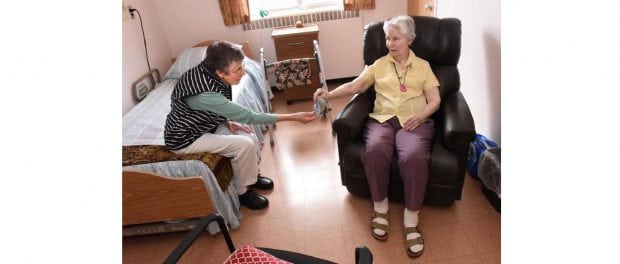 The Times Union published an article about a new partnership between The Sisters of St. Joseph of Carondelet and St. Peter's Health Partners (SPHP) affiliate Eddy SeniorCare. Under the partnership, Eddy SeniorCare will provide on-site care to aging sisters who live in the congregation's headquarters, and the organizations together will create a PACE (Program of All-Inclusive Care for the Elderly) center at the location for area seniors. The facility will be Eddy SeniorCare's second PACE center in our region.
From the story:
So they put their heads together and came up with a solution: The sisters would embark on a capital campaign to raise funds to renovate 24,000 square feet on the ground floor of the Provincial House. The PACE center would open there, with an array of medical and other services, serving sisters  on-site as well as members of the larger community.

According to Wolken, roughly 1,500 senior citizens in Albany and Rensselaer counties would be eligible for services from the center. That number is based on geographic and other restrictions: participants must be 55 or older, qualify for nursing facility-level care, and expect to need long-term care services for more than four months.
Click here to read the Times Union story.
Click here to read the SPHP story about its collaboration with the Sisters of St. Joseph of Carondelet.