Bringing Care to Homebound, Chronically Ill, and At-Risk Populations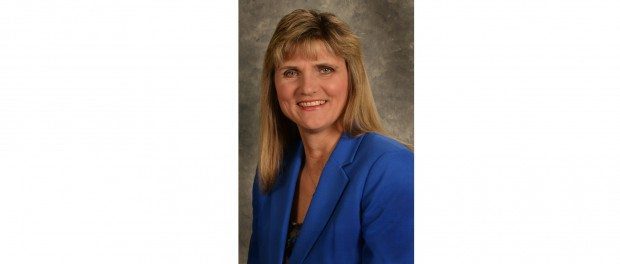 (This guest post published for the Home Health Quality Improvement National Campaign was written by Michelle Mazzacco, vice president of Eddy Community Services Division/Eddy Visiting Nurse Association.)
Remember the last time you were ill and needed to see your doctor? It probably wasn't easy being sick and having to muster up enough strength to get yourself to your primary care doctor's office. But imagine being homebound, chronically ill, and frail with multiple chronic conditions, such as heart failure, cardiopulmonary disease, diabetes, stroke or Multiple Sclerosis. For these individuals, a simple trip to the doctors can be overwhelming and more than they, or their caregiver(s), can manage. As a result, many people in this population often are unable to access primary medical care, winding up in emergency rooms or frequently readmitted to hospitals.
That's why Eddy Visiting Nurse Association based in Troy, NY, in partnership with St. Peter's Health Partners Medical Associates (SPHPMA), launched a unique program in November 2013 to address the care needs of this at-risk population.
Like the days when doctors made house calls, the SPHPMA Home Visiting Physician/Nurse Practitioner Program was designed to become an in-home primary care service for these chronically ill, homebound patients for whom significant functional impairment leaves them unable to get to medical appointments, or access routine medical care.
Our team of physicians and nurse practitioners provide the same quality, primary medical care in the patient's home as a traditional physician's office. Patients can use the service for a short-term transitional period for a few months while they get back on track following an acute episode, or on an ongoing basis for those unable to access office-based primary care due to difficulties leaving their home. Unlike other home visiting programs, our providers become the patient's primary care provider, either temporarily or permanently, avoiding fragmentation of care.
The goals of the program are to care for these at-risk patients at home, improve their outcomes and quality of life, while reducing total health care costs and enabling patients to remain in their homes, avoid unnecessary trips to the ER, repeat hospitalizations, and premature nursing home placement.
Our home-based primary care team spends considerable time with patients and caregivers explaining their diagnoses and disease progression, treatment options, and expected outcomes. Advanced directives, including MOLST (Medical Orders for Life-Sustaining Treatment), DNR (Do Not Resuscitate), DNH (Do Not Hospitalize), and health care proxies are completed with a majority of patients.
Patients and families are afforded greater access to the physician and provider team 24 hours a day, 7 days a week, 365 days a year via phone, and same day unscheduled visits are made to prevent avoidable ER visits and readmissions. Providers also proactively call patients between visits to assess their status.
The delivery of care in the home setting gives our providers a unique understanding of the whole patient – including their resources, home environment, caregiver supports, even the chance to see which medications are actually in the home, and much more. This kind of accessibility prevents patients and families from going to the ER because interventions can be implemented at home earlier in the process.
As the nation and our communities undergoes a chronic care crisis, there is an immense need for programs like our Home Visiting Physician Program. The Department of Health and Human Services, and the Centers for Disease Control and Prevention report that a shocking 75 percent of the nation's medical care costs are spent on people with chronic diseases. And as the prevalence of chronic conditions rises with age, the coming tsunami of baby boomers will only worsen the situation unless interventions are taken now.
Census reports show that by 2030, almost 20 percent of the population in the U.S. will be above 65 years of age, with an increase of 50 percent for those above age 85. Moreover, 1 in 20 people over the age of 65 are homebound. A large portion of these elderly, chronically ill patients suffer from significant functional impairment that leave them homebound and unable to access routine medical care.
Additionally, many of these individuals do not have a relationship with a primary care provider, and of those who once had, many haven't seen their physician in years. This is evidenced through the Institute for Health and Aging which estimates that, on average: the homebound chronically ill receive only one doctor visit every two years, compared to 11-12 physician office visits annually for those who are ambulatory with serious chronic illnesses, and 8-9 visits yearly for those who reside in nursing homes.
The reality is that many chronically ill patients in the community receive reactive episodic care and are ill-equipped to manage their illnesses. Literature conclusively shows that a relatively small portion of the sickest patients with poor outcomes also bears the greatest financial burden on the system. Finding new ways to address the often highly complex health needs of these patients is imperative as the number of homebound individuals will increase in the coming decades.
Since its launch, our program has cared for 645 patients, but beyond that, it has had a tremendous impact and ramifications on community health. The program has shown many remarkable outcomes, including:
·         Effectively reducing the emergency room visits (for discharged patients) by 24 percent, and hospitalizations by 15 percent.
·         Effectively reducing the emergency room visits (for patients who remain on service) by 43 percent, and hospitalizations by 47 percent.
·         Notably, the program also achieved a 96 percent completion rate of advanced care planning for patients, allowing 68 percent of patients who died while on service to die at home – as per their wishes.
·         The patient satisfaction rate for this program was a remarkable 97 percent.
In terms of value and cost-savings, the program has demonstrated a $1.3 million total savings for 259 patients studied. Exclusive of startup funding, the annual investment in the program returns four times the cost savings.
The spouse of one patient wrote: "There are so many people out there who need this kind of service. Before this program, it seemed my husband lived in the hospital…the home doctors know the patient inside and out." Another wrote: "Thank you for your terrific caretaking. She died peacefully at home with hospice care this past week and finally got her wish. The home visit program was a god-send for her, and I cannot thank you enough for your exemplary doctoring."
Many partners collaborated in the launch and continued success of this program, including SPHP's hundreds of employed physicians, our Community Services Division, training and support from Homedical Associates, program evaluation by William Foley, Ph.D., associate professor, Rensselaer Polytechnic Institute, and others.
Startup funding of the two-year pilot comprised of grants from the New York State Health Foundation and the Eddy Memorial Geriatric Center (EMGC) Foundation. The program has since been sustained with 56 percent funding from patient service revenue with the remaining from the EMGC Foundation.
In the post-reform health care environment, the medical house-call industry is emerging as a strong solution for acute and post-acute providers who are looking to effectively coordinate care, and reduce costs for some of the sickest, highest-cost patients.
With a commitment to fulfilling our mission of caring for the most vulnerable and needy – and future financial incentives, such as at-risk payment models and penalties if targeted outcome measures such as readmission rates are not met – we look forward to growing this program, and achieving health plan support to care for the growing populations in need across our communities.
For more information, please contact Michelle Mazzacco at Michelle.Mazzacco@SPHP.com.