WRGB: Doctors Urge Cardiac Check-Ups for Women During American Heart Month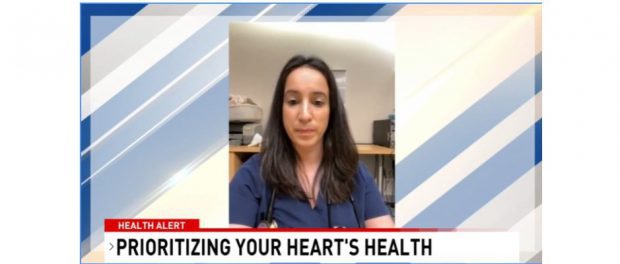 Leslie Parikh, M.D., a cardiologist with Cardiology Associates of Schenectady, a practice of St. Peter's Health Partners Medical Associates, discussed women's heart health during an appearance on WRGB/CBS6 News.
Dr. Parikh highlighted the fact that women often experience heart attack symptoms differently than men.
From the story:
"Women are more likely to present silently. Women are more likely to have nausea, shortness of breath or more of something they think is just simple indigestion," said Dr. Parikh.

Even dizziness, lightheadedness or fatigue can be signs of a cardiac issue in women. That's why she stresses women should get checked out if anything seems off. St. Peter's has same-day heart clinics open Monday through Friday in Clifton Park, Albany and Schenectady where people can simply show up and get an EKG if they're feeling any kind of cardiac issue coming on. "So many times, people put it off bc they don't want to wait in an emergency room for 18 hours, which I agree. Who does? So this is a different option. "
Click
here
to watch WRGB's report.