LiveSmart: Coffee and Caffeine – What's the Buzz?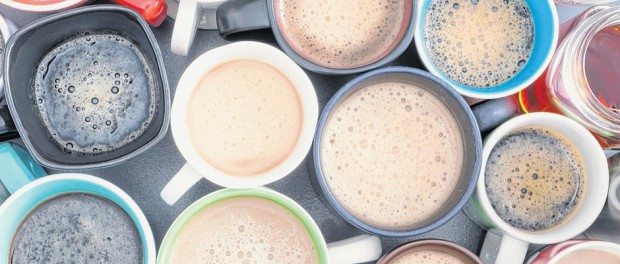 In seventeenth century England, coffee houses were known as "penny universities." For a penny, you received a cup of coffee plus admission to a world of wit and intelligent conversation. You'll pay more than a few pennies today for a premium cup of coffee, but it likely comes with a wifi connection that provides admission to a world of information and communication.
As many as 75 percent of Americans rely on coffee to get moving every single day. And the average coffee drinker consumes a little more than three cups a day to get their caffeine fix.
Caffeine is the active substance in coffee, and coffee is the major source of caffeine for Americans. An eight-ounce cup of coffee contains three and a half times more caffeine than the same amount of tea or cola or one ounce of chocolate.
Following anecdotal leads from athletes, some studies have confirmed caffeine can enhance athletic performance, particularly in endurance activities such as long distance running and biking.
Apart from its effect on performance, the caffeine in coffee has been found to confer several health benefits, including a decreased risk of Parkinson's disease. According to a review of 13 studies, the risk of Parkinson's was 30 percent reduced in drinkers of caffeinated, but not decaf, coffee.
Other health benefits attributed to coffee may or may not be related to the caffeine content. One analysis published in the American Journal of Clinical Nutrition determined a cup of coffee contains more antioxidant compounds than a serving of blueberries, raspberries, grape juice or oranges.
The National Institutes of Health recently reported on several long-term studies that revealed people who drink three to five cups of coffee per day are less likely to die prematurely from some illnesses than those who don't drink or drink less coffee. Drinkers of both caffeinated and decaffeinated coffee saw benefits, including a lower risk of death from cardiovascular disease, chronic liver disease, type 2 diabetes, and suicide.
Regardless of the health benefits, most people enjoy coffee for its effect on mood, well being and the attendant social interaction. So raise a cup of coffee to toast friendship and your good health!