LiveSmart: HPV Vaccine a Crucial Tool in Fight Against Cervical Cancer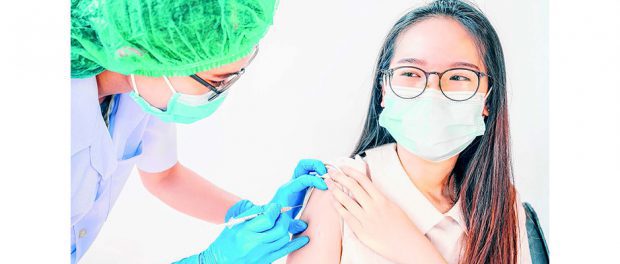 [This story was written by Duncan Savage, MD, a radiation oncologist with St. Peter's Hospital Cancer Care Center.]
January is Cervical Cancer Awareness Month. Cervical cancer is one of several cancers that are caused by viruses. The sexually transmitted human papilloma virus (HPV) is extremely common and is responsible for the development of cervical cancer in 90 percent of cases.
Cervical cancer is the most common HPV-related cancer in women, accounting for 12,000 new cases in the United States every year. However, HPV can also be responsible for cases of vulvar and vaginal cancers, as well as other cancers impacting women and men, including head and neck, and anal cancers.
While all these cancers are potentially curable, they are associated with very involved treatments that often cause significant side effects, some of which can be permanent.
However, there is some good news. A vaccine is available that prevents the development of HPV infection. This vaccine is recommended for both girls and boys before age 15, but can also be given to older teens, adults, and immunocompromised individuals.
There can be a long period of time from when a patient acquires an HPV infection to when they develop cancer. A recent report shows there has been some decrease in the incidence of cervical cancer over the past 17 years. This decrease in the rate of cervical cancer can certainly be attributed to the increase in vaccination rates for HPV, as the decrease in cervical cancer rates in younger women (who were more likely to have received the vaccine) is even more pronounced.
While there has been reluctance on the part of some parents to vaccinate their children against HPV, it is important to note this vaccine can prevent future development of cancer. Once again, there is usually a significant period of time from when HPV infection occurs and when cancer develops. We do not fully understand why only some patients with HPV infection develop cancer.
As cancer specialists, we are always trying to find new and more effective treatments for cancer. We are keenly aware of the physical and emotional struggles our patients experience during treatment. Preventing future cancer in the first place through vaccination is the best strategy!
To find out if you or your child is a candidate for the vaccine, please check with your pediatrician, primary care provider and/or gynecologist.
At St. Peter's Hospital Cancer Care Center, we take pride in offering a treatment approach that is patient-centered and supported by a multidisciplinary team for treatment planning. If you have questions, please call St. Peter's Hospital Cancer Line at 518-525-1547.