LiveSmart: Medical Directives Allow You to Control Your Care During, After COVID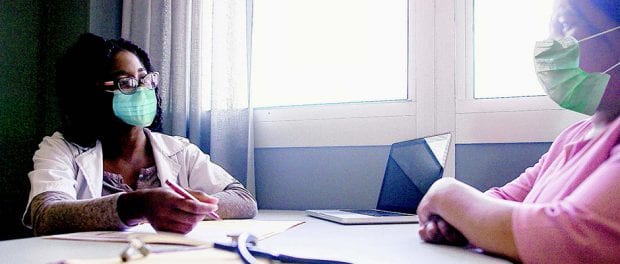 The COVID-19 crisis has underscored just how important it is to discuss with your family and loved ones your wishes for your care, should you become critically ill or incapacitated.
Having a plan in advance of a medical emergency enables a trusted person to arrange care according to your wishes. These advance directives may specify medical treatment you will consent to or refuse, name a surrogate decision-maker, or both. It's a gift that will help your loved ones at a very stressful time and help to avert confusion and conflict within the family.
A Health Care Proxy names a health care agent to make decisions for you when you can't make them yourself. It also allows you to specify such major issues as what types of treatments you want and if you want life support.
The agent can be anyone over 18. You can give them general authority or limit it to certain situations. You may state if you will donate your organs and tissues after death. You don't need a lawyer or notary for witnesses, just two other adults. You can revise or cancel your directives at any time.
Forms and instructions are available from the state Department of Health, Attorney General, or many hospitals, including the hospitals that are part of St. Peter's Health Partners.
A Living Will details your health care wishes, especially about end-of-life care. However, some living wills do NOT include naming a health care agent, and therefore don't designate anyone as being in charge. You can get a template (and which includes naming an agent) from the New York State Bar Association.
Other types of advance directives include: expressed oral or written intentions by a patient with capacity; and durable power of attorney, which is a legal document empowering a designated person to act on another person's behalf.
Don't confuse the documents above with a Do Not Resuscitate (DNR) order. The DNR only tells medical personnel NOT to use cardiopulmonary resuscitation (CPR) if your heart or lungs stop working properly.
In addition, New York state residents should be aware of an alternative DNR form known as the Medical Orders for Life Sustaining Treatment (MOLST).
MOLST is a physician order form for patients and other health care providers to discuss and convey a patient's end-of-life care preferences regarding CPR, mechanical ventilation and other life-sustaining treatment. The pink, single-sheet NYS MOLST form can be transported with the patient between different health care settings (EMS, hospital, nursing homes, etc.) in order for the patient's wishes to be clearly indicated.
Learn More

MOLST Information
https://molst.org/

NYS Department of Health
www.health.ny.gov/community/advance_care_planning/ 

NYS Bar Association
www.nysba.org

NYS Attorney General
http://www.ag.ny.gov/