WNYT: Health Beat — Child Immunizations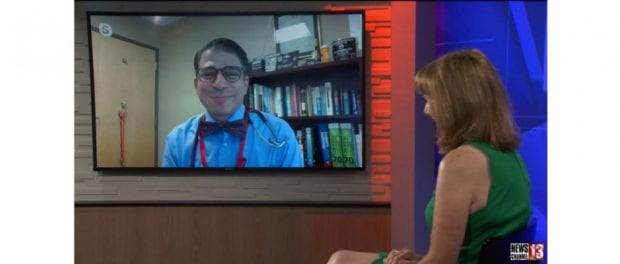 Nathan Graber, M.D., pediatrician with St. Peter's Pediatrics in Clifton Park, appeared on WNYT's Health Beat with Dr. Benita Zahn to discuss the importance of maintaining a regular child immunization schedule.
During the height of the COVID-19 pandemic, fear of going to the doctor's office interrupted that schedule. Dr. Graber reassured parents that numerous precautions are being taken to ensure the safety of patients, their parents, and our colleagues.
Click here to watch the full interview.