LiveSmart: St. Peter's, RPI Partner on Alzheimer's Light Therapy Study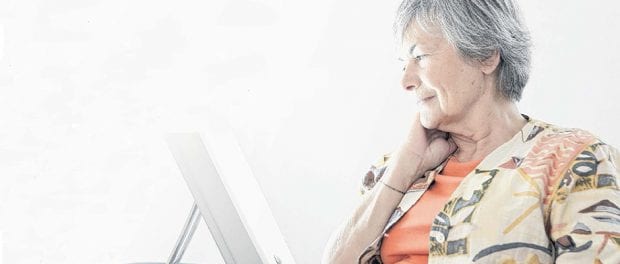 Most people associate Alzheimer's disease with profound memory loss, but it is often the symptoms – sleep disturbances, depression, and agitation – that are a challenge to treat, and can significantly reduce the quality of life for both the affected individual and their family members and caregivers.
Recent research has shown that carefully timed light exposure can be used as a non-pharmacological option to lessen the impact of these symptoms. Light is the main factor impacting a person's sleep–wake cycle, telling the body when to go to sleep and when to wake up. Daytime light exposure can consolidate and increase nighttime sleep efficiency, increase daytime wakefulness, and reduce depression and agitation. Light exposure during the day has even been shown to improve memory.
St. Peter's Health Partners' Eddy Memory Care at Eddy Hawthorne Ridge in East Greenbush has partnered with Mariana Figueiro, Ph.D., professor and director at the Lighting Research Center (LRC) at Rensselaer Polytechnic Institute in Troy, for her study on tailored light therapy for Alzheimer's patients.
Figueiro has been investigating the effects of light on human health for the past 22 years. Most recently, she conducted a 14-week clinical trial at Eddy Hawthorne Ridge, which provided an all-day active or control lighting intervention to 46 individuals living with Alzheimer's disease or related dementias.
Study participants received light from either a custom-designed LED light table or individualized room lighting, depending on where the participants spent the majority of their time.
Results show the active lighting significantly improved sleep, and reduced depression and agitation, compared to baseline and to the inactive condition. While all measures improved, the most significant improvement was seen in sleep quality and rest-activity rhythms consolidation. Participants were also significantly less depressed while receiving the light treatment.
The study also included a long-term (6-month) component. Figueiro and her research team at the LRC are currently analyzing the data for the long-term study; the full results will be available later this year – however, according to the results seen thus far, it appears the positive impact of light is cumulative.
"Sleep problems are common among older adults, yet sleep could not be more important to overall health and wellbeing," said Figueiro. "Research has shown that poor sleep may directly impact the onset and progression of Alzheimer's disease, and conversely, healthy sleep may prevent or slow progression of the disease."
Figueiro is currently recruiting participants for two new studies, funded by the U.S. National Institute on Aging (NIA), involving the use of tailored light therapy. One study will focus on the connection between Type 2 diabetes and Alzheimer's disease; the other on delaying Alzheimer's in individuals with mild cognitive impairment. For additional information, please visit: https://www.lrc.rpi.edu/ALZ.asp.
Eddy Senior Living, part of SPHP's Continuing Care division, offers an array of free supportive services through its Eddy Alzheimer's Services (EAS) to individuals and families challenged with Alzheimer's disease and related dementias. For more information about EAS, please call (518) 238-4164, or visit sphp.com/alzcare.