Attorneys at St. Peter's Hospital Provide Free Legal Services for Eligible Patients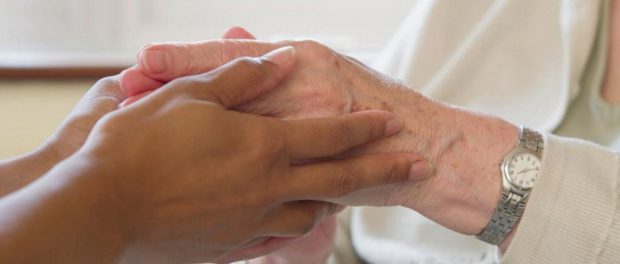 A successful program connecting some of the Capital Region's most vulnerable health care patients with free legal services is getting a boost.
St. Peter's Health Partners (SPHP) in 2016 teamed with Albany Law School to launch a Medical-Legal Partnership. The partnership allowed eligible patients and patient families at St. Peter's Hospital, the pilot hospital for the program, to receive free legal advice and representation from Albany Law School faculty and students on a range of different topics.
This partnership was strengthened by the recent addition and leadership of the Legal Aid Society of Northeastern New York, which is one of the oldest not-for-profit organizations in the United States providing free civil legal services for clients who cannot afford to pay for counsel.
"We are proud to welcome the Legal Aid Society to our Medical-Legal Partnership, which has made a significant impact on the health, quality of life, and peace of mind of many patients over the past year," said Robert N. Swidler, J.D., vice president of legal services for SPHP. "Growing this program is another example of St. Peter's Health Partners' commitment to being a transforming healing presence within our community, honoring the dignity of every person, and standing with those who are poor or vulnerable."
Legal Aid Society attorney Alexis N. Kutski is administering the program. Her office at St. Peter's Hospital is located in Brady-Farrell 7107. Referrals to the Medical-Legal Partnership and Kutski may be made by SPHP social workers, nurses, physicians, and other providers. Accepted clients will be assisted by Kutski or other staff from the Legal Aid Society, Albany Law School or other representation, as appropriate.
"We are pleased to be able to work with St. Peter's Health Partners and Albany Law School, and help ensure all eligible individuals in need of representation can get the legal assistance they need," Kutski said. "With St. Peter's Hospital providing their medical care, and attorneys taking care of their legal needs, patients can have peace of mind and focus on healing."
The Medical-Legal Partnership aims to help eligible low income patients who have legal matters that impair the patient's health, are created or aggravated by the patient's illness, or are an obstacle to the patient's treatment or recovery.
The program is designed to serve patients who meet certain eligibility requirements:
inpatient or observation patient at St. Peter's Hospital at the time of referral
has a serious illness
recipient of Medicaid, eligible for Medicaid, or hospital financial assistance
has a legal need related to their health
Legal services are available for civil matters, including but not limited to: bankruptcy, consumer issues, disability benefits, foreclosure, evictions, homelessness, food stamps, wills, power of attorney, job discrimination, immigration, custody matters, guardianships, and child support.
Assistance is not available for criminal legal services, personal injury cases, or worker's compensation cases.
To make a referral or for SPHP colleagues with questions or seeking more information can contact Kutski at 518-525-1747 or aKutski@Lasnny.org.