SPHP To Host "Updates in Gastroenterology" Continuing Medical Education Program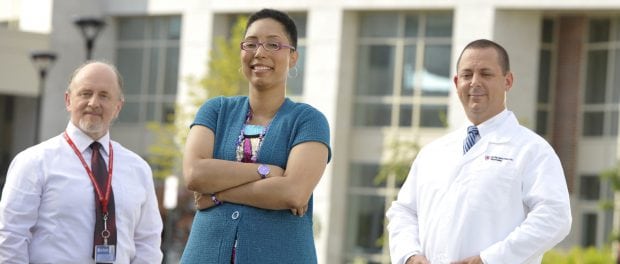 St. Peter's Health Partners and Albany Gastroenterology Consultants will host the "Updates in Gastroenterology for Physicians" continuing medical education (CME) program. The course will take place on from 8 a.m to noon on Saturday, September 23, at the Hilton Garden Inn in Clifton Park, New York.
The course is intended for primary care providers and hospitalists. After completing the program, participants will be able to:
Understand the mechanism of action, correct time to take and potential side effects of PPIs.
Be familiar with the latest in advanced and therapeutic endoscopy, integrated patient management and improved clinical outcomes.
Understand hepatitis C, CDC screening guidelines, New York State testing law, direct-acting antiviral therapy and patients that require monitoring after treatment.
Be familiar with benign and malignant liver masses. Identify indications for surgical referral and biopsy.
Identify indications for gastric surgery and different surgical approaches.
Be familiar with diagnostics and treatment sequence for gastric cancer.
The sessions will be presented by medical professionals from Saint Peter's Health Partners and Albany Gastroenterology Consultants.
The program is free and includes program materials and breakfast. Space is limited and registration is required. Registration is available online. For more information call 518-525-6232.