Acute Care Troy's "Chili & Chowder Cook-Off" A Tasty Success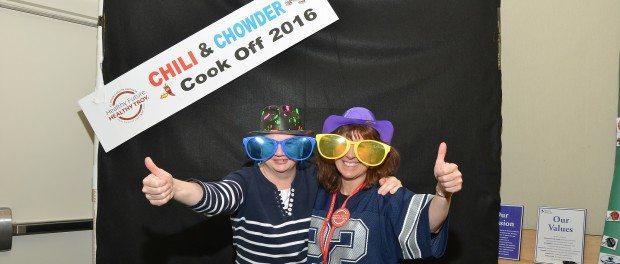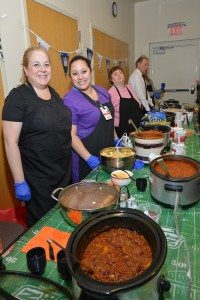 What's your pleasure… chowder or chili? Fortunately, you didn't have to choose if you attended Acute Care Troy's "Chili & Chowder Cook-Off" held at the St. Mary's campus on February 4.
More than 200 staff attended the tasty event, sampling delicious chili and chowder recipes, and voting for their favorites. The chefs of the unique creations were none other than fellow staff members from Samaritan, St. Mary's, Albany Memorial, and the Schools of Nursing who entered their special dishes for the judging. Entries include hot and spicy chili, sweet potato chili, and white chili; to wine-infused chowder, Reuben chowder, and smoky corn chowder.
Click here to see photos from the event.
Congratulations to the following winners:
Chili:
1st Prize – Yvette Savaria, St. Mary's Emergency
2nd Prize – Sabrina Mosseau, Cancer Treatment Services, Acute Care Troy
3rd Prize – Dawn Houle, Samaritan Pharmacy
Chowder:
1st Prize – Darlene Reischuck, Samaritan Gift Shop
2nd Prize – Brenda Jean, Samaritan Pharmacy
3rd Prize – Darlene Senter, Albany Memorial Endoscopy
First prize winners were treated to their choice of bagels and muffins, pizza, and ice cream bars for their whole department.
The event was part of the "Healthy Future Healthy Troy" campaign. Look for more fun events upcoming where staff will have the opportunity to get to know each other more in a fun atmosphere.