Dr. Michael J. Martinelli Published in Cardiology Journal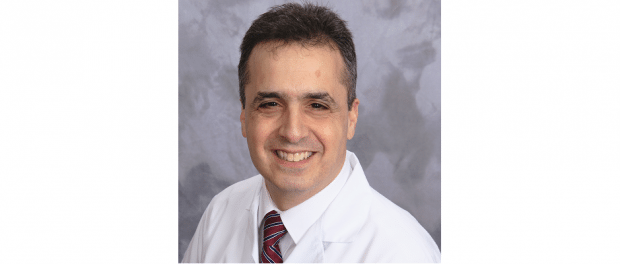 Michael J. Martinelli, M.D., of Albany Associates in Cardiology, a practice of St. Peter's Health Partners Medical Associates, has authored an article in Case Reports in Cardiology.
Dr. Martinelli's case report, "Treatment of an Unusual Occurrence of a Complex Left Subclavian Artery/Left Internal Mammary Artery Bifurcation Stenosis in the Setting of Coronary Subclavian Steal Syndrome and Ischemic Left Ventricular Systolic Dysfunction," examines the clinical and unique technical challenges in treating a left internal mammary bypass graft at its origin at the left subclavian artery in a patient with worsening cardiac function several years following coronary bypass surgery.
Extensive atherosclerosis in the area described led to restricted blood flow to the heart with a significant decrease in heart function and congestive heart failure in the 75-year-old patient.
In the article, Dr. Martinelli discusses the use of techniques specific to the treatment of peripheral as well as coronary artery disease resulting in a unique approach to the treatment of complex cardiovascular disease.
"As demonstrated, with careful planning and the meticulous use of birfurcation techniques adapted from the coronary experience, a procedure of this nature can be performed safely and with an excellent outcome," Dr. Martinelli said. Following the procedure, heart function significantly improved and his symptoms resolved.
Dr. Martinelli co-authored the article with Michael B. Martinelli, JD, MA, of the College of Biomedical Sciences at Thomas Jefferson University in Philadelphia.
Click HERE to read the article.