Eddy Village Green at Cohoes Recognizes Meaningful Milestones Awardees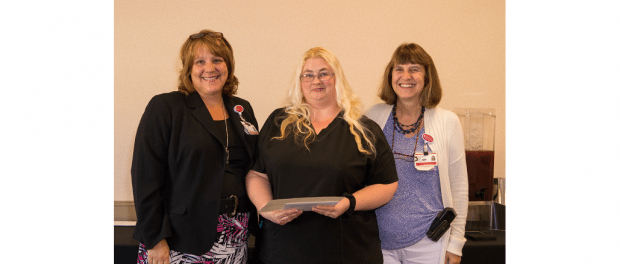 Eddy Village Green at Cohoes recently held its Meaningful Milestones Awards recognizing 47 staff members for their five-year increments of service.
A special congratulations to 20-year service awardees, Cheryl Law and Elizabeth McKinley; 25-year awardees, Susan Mainville, Meghan Marchese, and Idalina Slusarczyk; and 30-year awardee Maryanne Dozois!
Congratulations to all, and thank you for your dedicated service!