Garden Beautification at Samaritan Hospital – St. Mary's Campus
Spring has sprung on the St. Mary's campus! The outdoor meditation garden near the Seton entrance is in full bloom and looking better than ever.
The St. Mary's Auxiliary and St. Peter's Health Partners (SPHP) Wellness Committee, together with SPHP Facilities, have transformed the garden into a beautiful respite space. Colleagues can enjoy the fountain, abundant flowers, and outdoor seating quiet while they de-stress and recharge. You might even find Molly Sue Adriance, one of our therapy dogs, enjoying the tranquil space!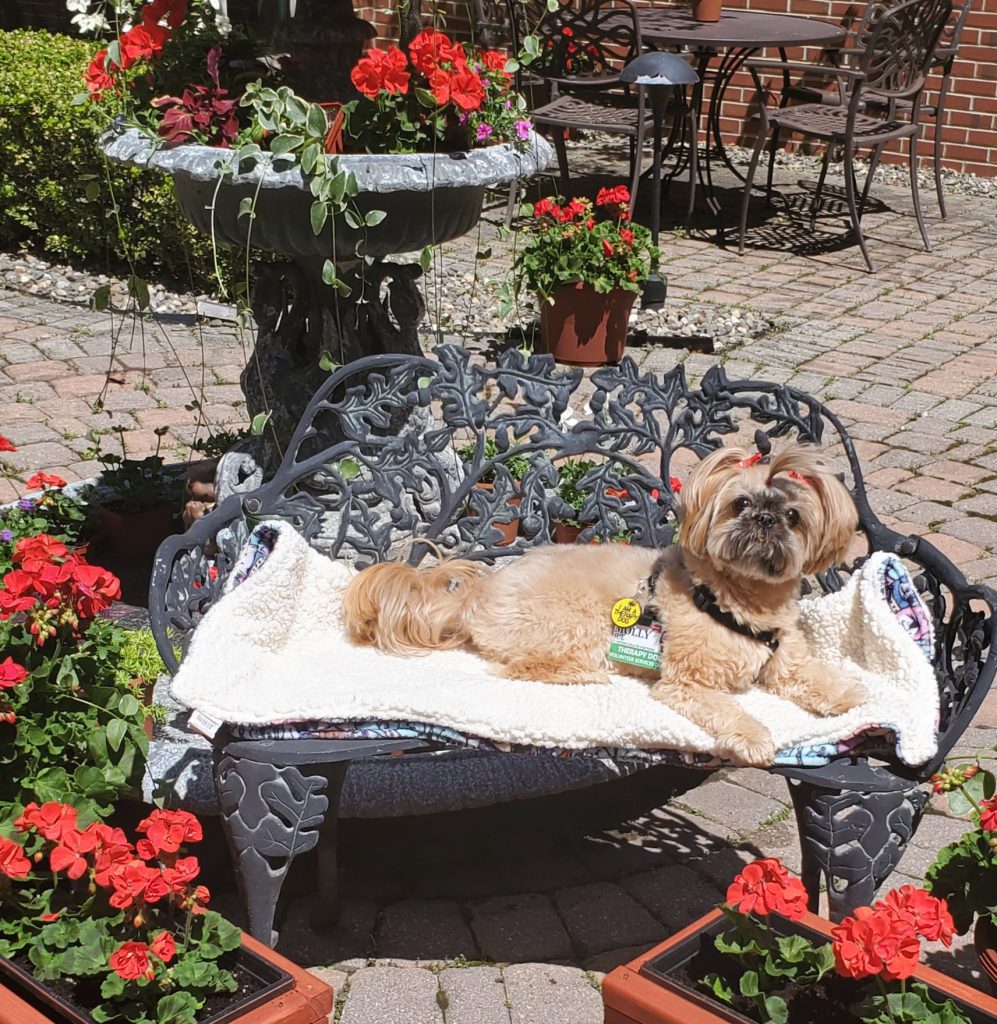 St. Peter's Health Partners would like to thank the Auxiliary volunteers for their gardening know-how, effort, generous support, and commitment to this project.