WTEN: Women's Health – Arthritis Awareness Month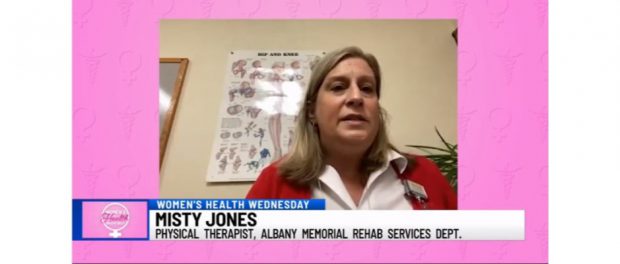 Misty Jones, a physical therapist and supervisor of Rehabilitation Services at Samaritan Hospital – Albany Memorial Campus, appeared on WTEN/News10 to discuss non-surgical ways to help manage arthritis pain. May is National Arthritis Awareness Month.
From the story:
"To hold a skinny little knife is really tough when you've got arthritis so increasing the size of the handles on different knives or different utensils," she said.

Exercise is first and foremost for arthritis. Low impact exercises like biking, yoga, swimming, and walking are best, said Jones.

"So, the natural reaction is to not move, which actually is the worst thing you can do for arthritis. There are actually studies that show that exercise will decrease the pain and also improve your function," she said.