SPHP Supports Farm-to-Table Initiative at Local School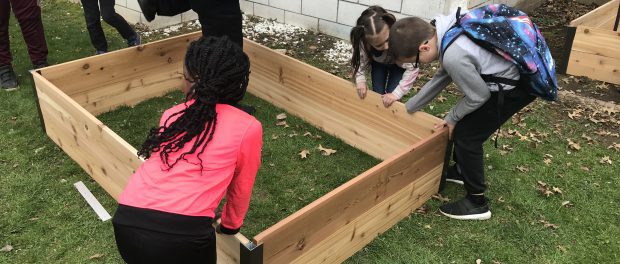 On April 18, students and community members came together to build six new garden beds at Watervliet Elementary School. The garden beds were funded through a Creating Healthy Schools and Communities grant, administered through St. Peter's Health Partners Community Health Programs.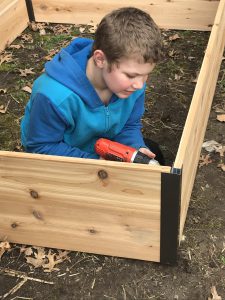 The school's "Garden Club Clubbers" — 22, 3rd and 4th grade students — assembled the wooden garden beds (with some help from their parents). As soon as the weather warms up, they will transplant their flowers, fruits, and vegetables that they grew from seeds donated by Cornell Cooperative Extension, into the prepared beds. Once harvested, the produce will be used in the school's cafeteria and will also be given to students to share with their families.
"We wouldn't be able to have this garden club if it wasn't for St. Peter's Health Partners," said Kelly Webster, principal, Watervliet Elementary School. "Our students are so enthusiastic. They're really seeing what goes into our bodies is through us and the creation of what we are doing. It's all about healthy eating and farm-to-table for us right now. It's so wonderful."
"The Watervliet City School District is one of the chosen districts for the Creating Healthy Schools and Communities Grant SPHP has chosen to work with," said Alyssa Joseph, MPH, coordinator, Creating Healthy Schools and Communities for the Capital Region. "We sit on their Wellness Committee. One of the objectives is to increase nutrition, physical activity initiatives within the school so of course it would be natural for us to help improve their garden area."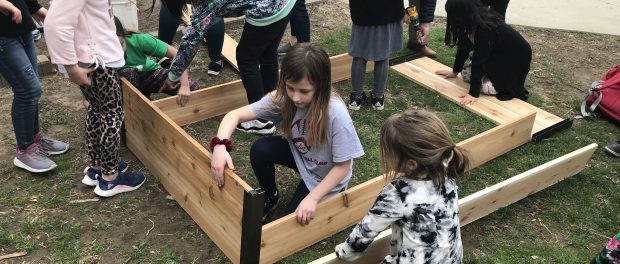 Creating Healthy Schools and Communities helps designated school districts in the Greater Capital Region by tailoring wellness policies to meet the unfunded federal and state regulations. This helps to ensure the districts have the resources they need to successfully implement such policies, and in doing so, combat childhood obesity.