Our Lady of Mercy Residents Dance, Celebrate at "Senior Ball" with Local Youth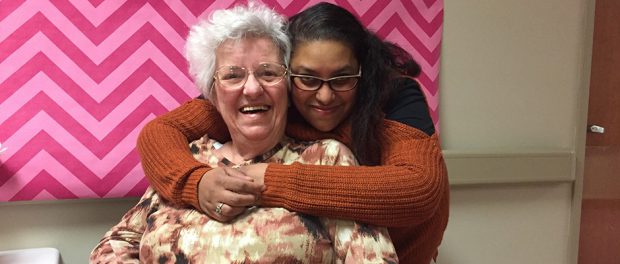 On Friday, February 9, Our Lady of Mercy Life Center (OLOM) in Guilderland hosted its annual "Senior Ball" in advance of Valentine's Day. A tradition for nearly two decades, the event brings together residents and local high school students who are parishioners at nearby Christ the King Roman Catholic Church for an evening of dance, conversation and laughter.
One of the recreation rooms at the center was decorated, treats were set out, and a DJ provided an upbeat mix of popular dance songs spanning the generations. Several OLOM colleagues were on hand to lead dances and provide introductions between the residents and youth in attendance. A great time was had by all!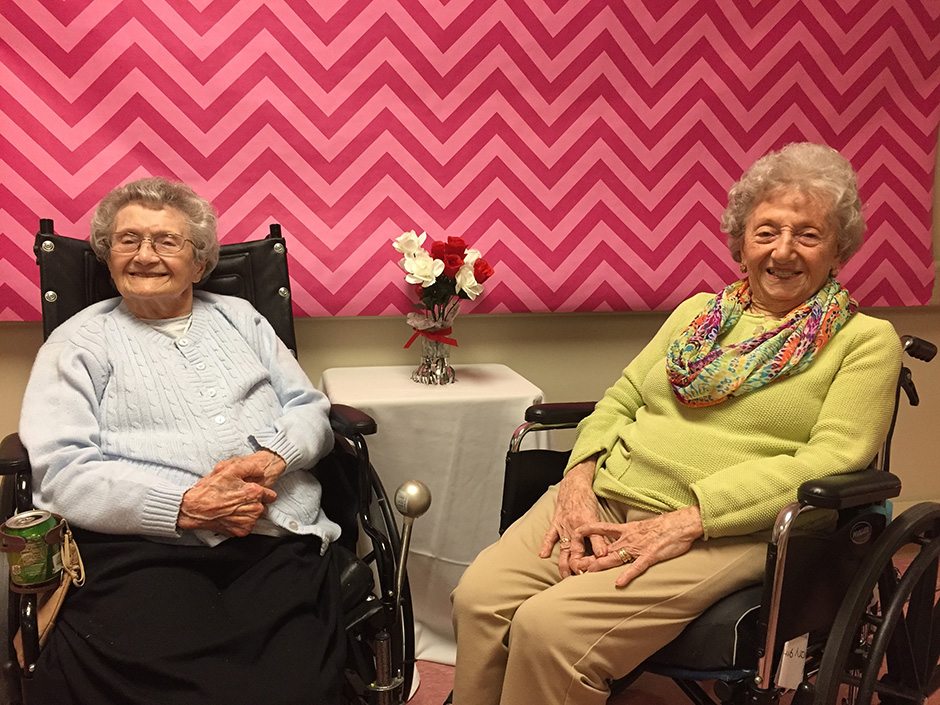 Among the residents in attendance were Erminia Cornell and Eleanor Diovannone (pictured above), who shared with the students that their friendship has spanned 65 years!
View the rest of the photo gallery on the St. Peter's Health Partner's Facebook page.