Memo to Staff: Virginia Golden Named CEO of St. Peter's, Albany Memorial Hospitals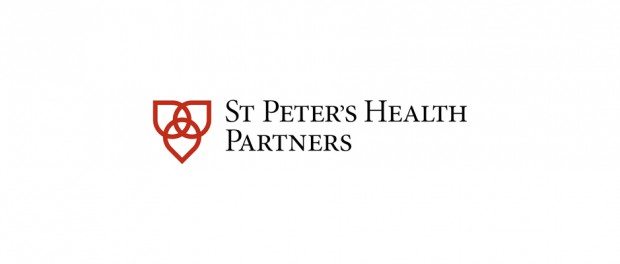 To:                   St. Peter's Health Partners Staff
From:              James Reed, MD, President & CEO
Date:               March 3, 2015
RE:                  Appointment of CEO, St. Peter's Hospital and Albany Memorial Hospital, and VP, Acute Care Albany, St. Peter's Health Partners
As I noted in an email earlier this week, a transition plan is being completed to ensure continued leadership of St. Peter's and Albany Memorial hospitals following the resignation of Dr. Ann Errichetti.
While many transition details are still being discussed, I am pleased to announce Virginia L. Golden, chief integration officer, St. Peter's Health Partners (SPHP), has agreed to serve as Chief Executive Officer of St. Peter's Hospital and Albany Memorial Hospital, and Vice President, Acute Care Albany, SPHP.
In these challenging times, it is very fortunate we have an individual of Virginia's caliber, and with her experience and knowledge of St. Peter's and health care to step into this important role while a search for Dr. Errichetti's successor is conducted. Searches to fill positions at this executive level and for institutions this complex can take significant time. It is critical that strong management of essential programs and services in our community continues without interruption. I believe strongly that Virginia has the vital abilities to ensure this will occur.
Virginia will work with Dr. Errichetti and her team to transition into this role over the next several weeks, with an effective date for these new responsibilities of Saturday, April 16.
With more than 45 years of service, Virginia has truly experienced the breadth and depth of our organization. As many of you know, Virginia began her career with St. Peter's Hospital as a part-time typist while a high school student in 1971. Through the years she has been promoted to positions of increasing responsibility and was first named a vice president of St. Peter's Hospital in 1987. She has held a variety of executive positions involving patient care, clinical service lines, safety and quality improvement, oversight, and strategic planning.
In this, her newest and most crucial role, Virginia will continue to report directly to me. As CEO of St. Peter's Hospital and Albany Memorial Hospital, she will have full responsibility for leading each hospital's strategy, growth and operations in achieving clinical, financial and quality of care objectives. As the Vice President, Acute Care Albany, she will oversee the senior executives responsible for day-to-day operations of each facility, coordinating with other SPHP facilities to achieve an integrated, efficient health care system for the Capital Region.
The immediate goal for Virginia and Dr. Errichetti over the next few weeks will be to focus on continuity of leadership at St. Peter's and Albany Memorial hospitals.
In her exemplary career, Virginia has shown the knowledge, leadership skills, and vision to inspire our staff to do their very best for the people we serve. Please join me in thanking Virginia as she assumes this very important role for our organization at this time. Thank you as well, in advance, for providing her with your full support.