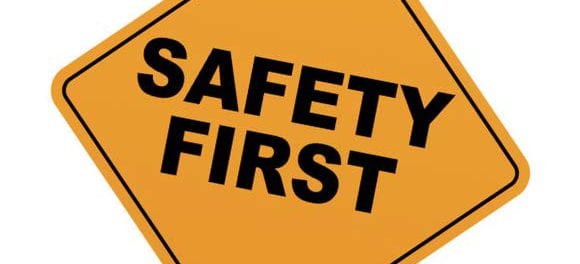 St. Peter's Health Partners' Office of Safety, Security and Emergency Management hosted its annual Safety Fair at Albany Memorial, Samaritan, St. Peter's and St. Mary's hospitals the week of October 1 through 5.
During the week, staff from the offices of safety, corporate compliance, and infection prevention offered information and instruction in the lobby areas of the four facilities. Colleagues received education in:
The fire response acronym RACE (Rescue, Alarm, Contain, Extinguish)
The fire extinguisher acronym PASS (Pull, Aim, Squeeze, Sweep)
Using a fire extinguisher on BullEx fire simulation equipment, as well as fire alarm use on a pull station demonstrator
Proper hand sanitizing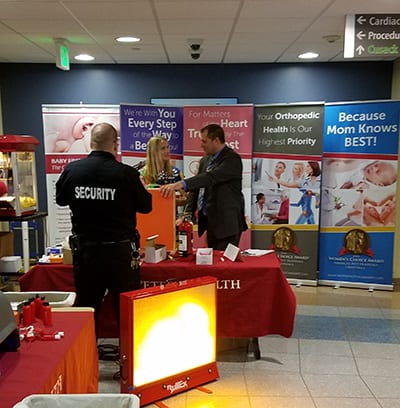 Participants also received materials on corporate compliance, workplace violence prevention, active shooter policy and procedure, use of the ReGroup mass alert system, and the importance of ID badges and proper access control and security.
The events were well-attended, with nearly 1,000 colleagues stopping to participate in the training and education exercises.