SPH Pharmacy Makes 2020 Merry and Bright with Toys for Tots Donation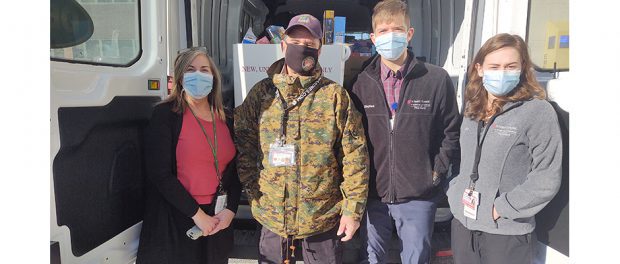 For the sixth year in a row, the St. Peter's Hospital Pharmacy Department held a toy drive to benefit the U.S. Marine Corps Reserve Toys for Tots Program. The pharmacy placed collection boxes in the department and other locations at St. Peter's Hospital, and St. Peter's Health Partners colleagues filled four boxes in total with new, unwrapped toys.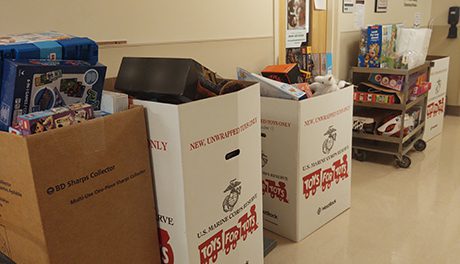 Representing the Marine Corps League was retired Sgt. William Keyes, who came to St. Peter's Hospital and picked up the donation on Tuesday, Dec. 15. Pharmacy residents Stephen Chamberlin and Alice Thomasson aiding him in loading the toys into the Toys for Tots van. Local Marine Corps League members, along with social welfare agencies, church groups, and other local community agencies, will distribute the toys to less fortunate children in the community.
St. Peter's offers its many thanks to the pharmacy department, with a special thank you to Lynn Hamil for coordinating the program, and to all St. Peter's Health Partners colleagues for their incredible generosity. Happy holidays to all!