SPHP Colleagues Donate 26,573 Pounds of Food to Help Fight Local Hunger and Food Insecurity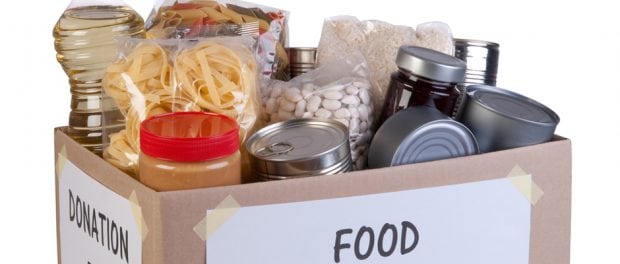 In recognition of continued and growing community need, St. Peter's Health Partners (SPHP) teamed up with other community organizations and the City of Albany to fight local hunger and food insecurity.
From July 9 through August 2, food items and money equivalent to 26,573 pounds of food were collected at Albany Memorial, Samaritan, St. Peter's, and Sunnyview Rehabilitation hospitals, the St. Peter's Health Partners Medical Associates office,  Community Hospice, Schuyler Ridge, Eddy Memorial Geriatric Center, and other SPHP locations in Albany and across the area.
SPHP's goal for the drive was to meet or exceed last year's donation of 20,000 pounds of food, which in turn surpassed SPHP's 2017's donation of 14,000 pounds of healthy, nonperishable food.
Thank you to all colleagues and supporters who donated, and helped us surpass our goal! Your generosity and enthusiasm is a true expression of SPHP employees living our Values and carrying out our Mission.