St. Peter's Health Partners Medical Associates Welcomes Ashley Knutson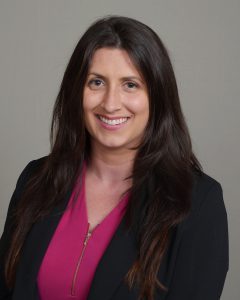 Ashley Knutson, FNP, has joined Troy Family Health Center, a practice of St. Peter's Health Partners Medical Associates.
A board-certified family nurse practitioner, Knutson received her medical training at Columbia University in New York City. She received clinical training in adult medicine and pediatrics. She currently practices family medicine in the primary care setting.
Knutson is dedicated to serving the health needs of the community. Prior to moving to the Capital Region, she worked at community health centers in Manhattan, treating underserved populations.
Knutson's professional interests include women's reproductive health, HIV care, and opioid use disorders. She is also fluent in Spanish. Her priority in patient care is excellent communication so that patients are educated and empowered to make choices that will achieve their health goals.
Troy Family Health Center is welcoming new patients at 79 Vandenburgh Ave. in Troy. Click here for more information or call 518-271-0063.
St. Peter's Health Partners Medical Associates, with more than 850 physicians and advanced practitioners in more than 130 locations, is affiliated with St. Peter's Health Partners – the region's largest and most comprehensive not-for-profit network of high-quality, advanced medical care, primary care, rehabilitation, and senior services.