St. Peter's Hospital Pharmacy Provides Holiday Joy with Huge Toys for Tots Donation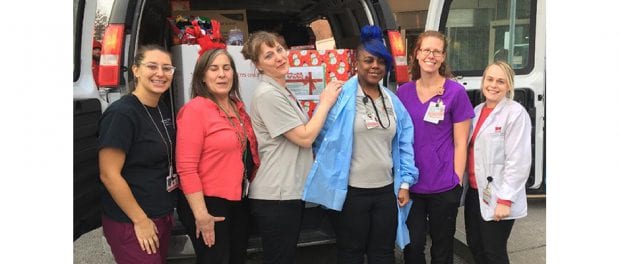 For the fifth year in a row, the St. Peter's Hospital Pharmacy Department held a toy drive to benefit the U.S. Marine Corps Reserve Toys for Tots Program. The pharmacy placed collection boxes in the department and other locations at St. Peter's Hospital, filling four boxes in total with new, unwrapped toys. A special shout-out to the departments of Medical Imaging and Environmental Services, which each filled a box on their own.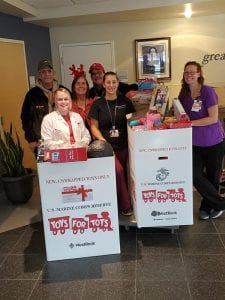 Retired Marines representing the Marine Corps League came and picked up the donation on Thursday, Dec. 12. The local Marine Corps League members, with the assistance of social welfare agencies, church groups, and other local community agencies, will distribute the toys to less fortunate children in the community.
St. Peter's offers its many thanks to the pharmacy department, with a special thank you to Lynn Hamil for coordinating the program. Happy holidays to all!