St. Peter's Urgent Care Welcomes Patricia Bradt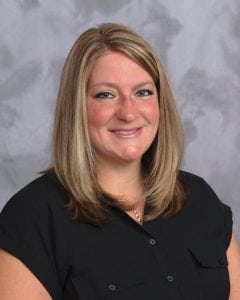 Patricia Bradt, MSN, FNP-BC, has joined St. Peter's Urgent Care, a practice of St. Peter's Health Partners Medical Associates (SPHPMA).
A board-certified family nurse practitioner, Bradt has experience in primary care, pediatrics, and OB/GYN. She was also an emergency room registered nurse. She will continue her nurse practitioner career in urgent care medicine, practicing at St. Peter's Urgent Care locations in Troy and East Greenbush.
Bradt received her family nurse practitioner degree from SUNY Polytechnic Institute in Utica, and her master's degree from Excelsior College.
St. Peter's Health Partners operates six urgent care facilities in the Capital Region, the newest of which opened August 13 in Saratoga Springs.
St. Peter's Urgent Care is dedicated to providing excellent medical care plus top-notch customer service in an exceptional setting. Available services include lacerations and wound care, foreign body removal, abscess drainage, fracture and injury care, intravenous hydration and medication administration, and tetanus and influenza immunization.
St. Peter's Urgent Care facilities are open 7 days a week on a walk-in basis for patients of all ages.