Sunnyview Junior Volunteers Take First Prize in Schenectady Smiles Contest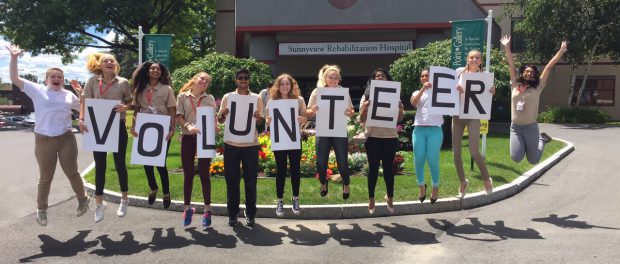 Congratulations to the junior volunteers at Sunnyview Rehabilitation Hospital who took first prize in the Daily Gazette's Schenectady Smiles Photo Contest — Businesses and Organizations category.  More than 140 photos were submitted and judged by a panel of community leaders.
Pictured, our junior volunteers (l to r): Rhiannon Gaylord, Emily Meade, Brianna Roopnarain, Hannah Meade, Prasannakumar Venugopal, Johanne Friedman, Olivia Wade, Shreema Chandrasekar, Nidhi Shah, Makayla Hulett, and Sanya Mittal.
The award was presented at Schenectady City Hall on August 17.  We are so proud of our young volunteers for all they do in bringing smiles to our patients and staff! Thank you and congratulations to all!