St. Peter's Hospital Foundation to Hold 19th Annual "Holiday Kickoff" Celebration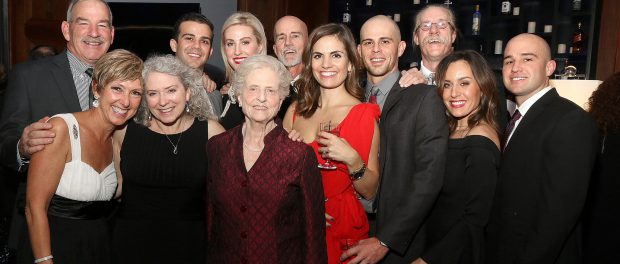 The St. Peter's Hospital Foundation will soon hold its annual "Holiday Kickoff" celebration. This fundraiser will take place from 8 p.m. to midnight on Friday, November 17, at the Franklin Plaza in Troy. A pre-party for corporate donors will begin at 6:30 p.m.
Now in its 19th year, the event raises money to support St. Peter's Hospital and its mission of being a transforming healing presence within the Capital Region community.
The 2017 Holiday Kickoff will feature entertainment by The Audiostars, radio personality DJ Jake Allen, vocalist Ric DiDonato, Toga Boys, and morning radio host Brian Cody will serve as the emcee. Guests will also enjoy elaborate buffets, bar service including champagne and martini bars, and rooftop views of historic Troy.
Tickets start at $185 per person. Proceeds will be used to enhance critical programs at St. Peter's Hospital, including cancer care, cardiac and vascular services, women's and children's services, surgical services, and mission services.
For more information or to purchase tickets, please click here or contact Erin Prendergast at 518-482-4433.
St. Peter's Hospital, an affiliate of St. Peter's Health Partners, is the largest Catholic acute care community hospital in northeastern New York state. The hospital, founded in 1869 by the Religious Sisters of Mercy, is a voluntary, not-for-profit community tertiary hospital with 442 beds, more than 900 staff physicians, and nearly 5,000 employees.
The St. Peter's Hospital Foundation is a 501(c)(3) corporation established for the sole purpose of providing funds for capital improvements, technological advancements and program enhancements to further strengthen the mission of St. Peter's Hospital and other components of St. Peter's Health Partners.