Business Review: Albany health care leaders see promise in AI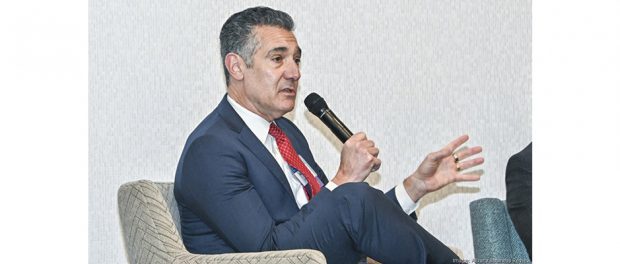 The Business Review's Sam Raudins reported on the publication's recent Health Care Power Breakfast, which featured a panel discussion with local health care leaders about what the future holds for health care in our region.
About 200 individuals attended the event at the Hilton Garden Inn Troy to hear from four local executives, which included Dr. Steven Hanks, president and CEO of St. Peter's Health Partners in Albany and St. Joseph's Health in Syracuse.
From the article:
Artificial intelligence technology is quickly becoming a part of all sorts of workplaces. And the same could be true — and in some instances, is already true — in health care.

Local health care executives said they see potential in AI and a future where the technology is able to strengthen connections between patients and providers. Recent developments like ChatGPT are already being implemented locally in industries like software development, and the uses for technology like it could play a role in alleviating the health care workforce crisis.

Dr. Steven Hanks, president and CEO of St. Peter's Health Partners, said AI is already being used in health care to help radiology and pathology departments.

"Things like that are real now. They're real in radiology. And we're just seeing more and more growth of these sorts of opportunities," he said last week at the Albany Business Review's Health Care Power Breakfast.

Using AI to further examine mammograms and other imaging is one potential capability. It won't replace workers, but instead would assist them — making them more efficient and helping to alleviate some of the pressure on the already strained workforce, said Hanks.

"The AI or machine learning will be able to improve the productivity of a radiologist by bringing their attention to where it's needed, as opposed to maybe looking at 100 exams, maybe they only need to look at two or three. Now, we're a ways away from systems that are that advanced, but it's not that far away," he said.
Click here to read the full article.