Spectrum News: Advocates Push for Stillbirths to be Covered in Paid Family Leave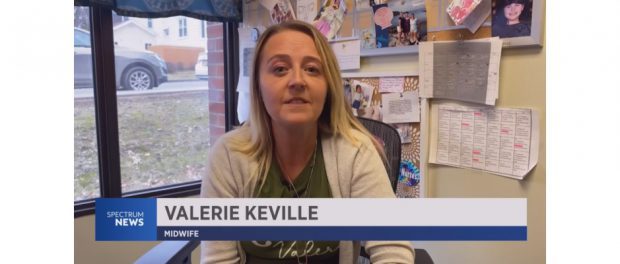 Valerie Keville, CNM, a midwife with Capital Region Midwifery, a practice of St. Peter's Health Partners Medical Associates, was interviewed by Spectrum News for its report on proposed legislation that would extend New York state's paid family leave to families following a stillbirth.
From the story:
According to the Centers for Disease Control and Prevention, every year, about 21,000 babies are stillborn in the U.S.

"I have supported women through this for many, many years. When a woman delivers a stillbirth, it is the same recovery as a woman who would have a normal vaginal birth," said Valerie Keville, a midwife for Capital Region Midwifery.

As a midwife, Keville says it's vital for women to have time to recover emotionally and physically.

"Having that time for their body to recover, for their uterus to loop back to normal, for their hormones, to kind of get back to normal, if they still get a milk supply … It's all the same," said Keville.
Click here to watch Spectrum's full report.