Capital Region Hospital Leaders Update Plan to Vaccinate 1 Million People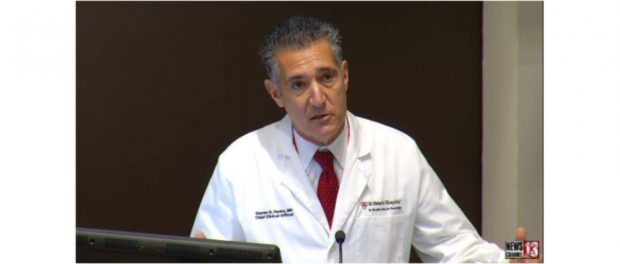 WNYT/NewsChannel 13 aired a story on the news conference held by regional hospital leaders concerning the COVID-19 pandemic. Leaders, including Steven Hanks, M.D., chief clinical officer for St. Peter's Health Partners, gathered at Albany Medical Center to address vaccination efforts, pausing non-urgent surgeries, and hospital capacity.
Click here to watch WNYT's report. You can also watch the full news conference below.