Daily Gazette: 5 Finalists Announced for Mother of the Year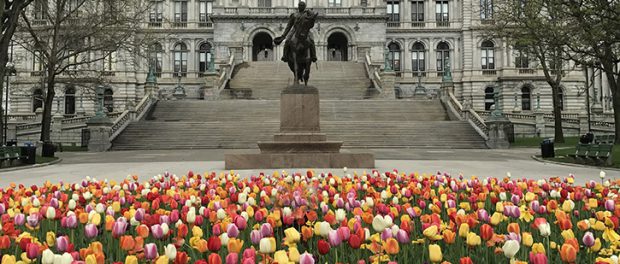 The Daily Gazette recently published an article naming the five finalists in the 19th annual Mother of the Year Contest, sponsored by the City of Albany and St. Peter's Health Partners.
From the article:
Albany Mayor Kathy Sheehan, the Tulip Queen and her Court will greet the five finalists on the Lake House stage in Washington Park on Sunday, May 14, at the Albany Tulip Festival. The ceremony will take place at noon where the Mother of the Year will be crowned.

"St. Peter's has had a special commitment to caring for women and their families for more than 145 years," said Virginia Golden, CEO of St. Peter's Hospital and Albany Memorial Hospital. "St. Peter's Health Partners is Tech Valley's most honored healthcare system – from cancer care, to cardiac care, to women's and children's services, to elder care – and it is our mission to offer women and their families the care they need at every stage of life."
To view the article, click HERE.