Daily Gazette: COVID Patients Increase From 15 to 80 in One Month at Capital Region Hospitals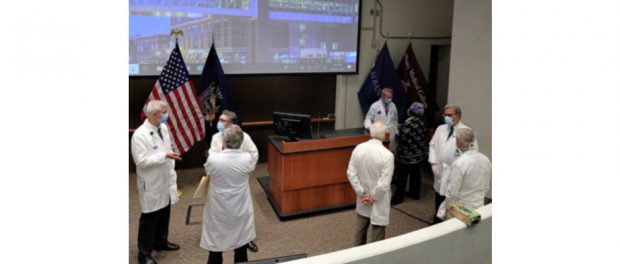 Alan Sanders, M.D., chief medical officer for St. Peter's Health Partners Acute Care, appeared in the Daily Gazette's article on the increase in COVID-19 hospitalizations across the Capital Region. Dr. Sanders addressed the issue of complacency during a regional news conference held Oct. 28, 2020.
From the article:
One result that's manifesting itself now is COVID fatigue, said Dr. Alan Sanders, chief medical officer of St. Peter's Health Partners Acute Care. This is a risk for the medical community as well as the general public, he said.

"People are tired in many ways," he said. "It's a very large challenge for all of us working in hospitals to maintain a workforce that is not fatigued, that is vigilant."
Click here to read the full article.