WTEN: Local Doctor Discusses Study on Kidney Failure Secondary to COVID-19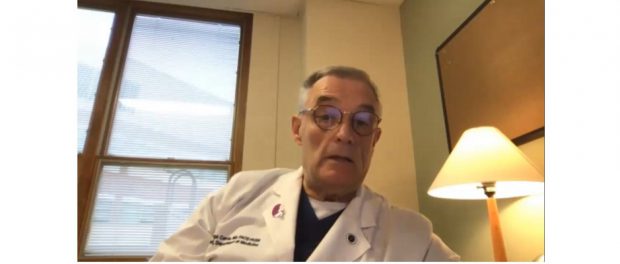 Jorge Cerda, M.D., chief of the department of medicine at St. Peter's Hospital, appeared on WTEN/News10 to discuss the prevalence of acute kidney injury (AKI) among those hospitalized with COVID-19.
From the article:
Chief of the Department of Medicine at St. Peter's Hospital, Dr. Jorge Cerda, said those with existing medical conditions like heart disease, diabetes, or hypertension are at a high risk to develop AKI secondary to getting COVID-19. Developing AKI also puts patients at risk for kidney-related medical conditions in the future, he said.

Preexisting conditions can further complicate the prognosis of patients with AKI due to COVID-19. Although some may recover quickly once the symptoms of the virus begin to subside, those with preexisting conditions could have to remain on dialysis longer. Dr. Cerda said AKI secondary to COVID-19 could mean patients suffer long term injury to their kidneys.

Minorities, who are more likely to have an underlying health condition and more likely to be hospitalized with COVID-19, are also at a greater risk of developing AKI, said Dr. Cerda.