Daily Gazette: SCCC Unveils Breastfeeding and Pumping Station for Nursing Moms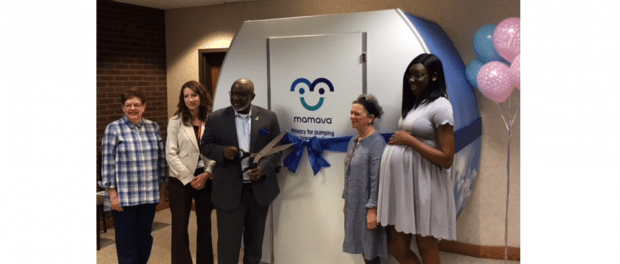 The Daily Gazette featured a story on the installation of a new Mamava nursing pod on the SUNY Schenectady County Community College Campus. The breastfeeding and pumping unit is funded by a grant, provided through St. Peter's Health Partners (SPHP), from the state Department of Health.
The college is the first in the Capital Region to get a Mamava unit, said Erin Sinisgalli, director of community health programs for St. Peters. Now in its second year, the grant has supported the establishment of lactation rooms in workplaces around the region, as well as the creation of a regular meetings about breastfeeding at the Bornt Branch Library in Schenectady and at locations in Troy.

The grant program has also aimed to create breastfeeding and pumping spaces at daycare centers, doctors offices and public spaces

"We want breastfeeding being the norm, and for women to be comfortable and have a place to (breastfeed or pump) wherever they go," said Sinisgalli, citing research that shows breastfed babies experience fewer problems with childhood and adult obesity than babies who are given a formula-based diet."
Click HERE to read the Gazette's story.