The Evangelist: 'Volunteer Cuddler' Soothes Infants in St. Peter's NICU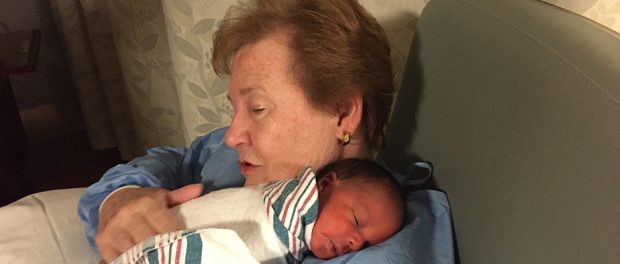 The Evangelist, the official publication of the Roman Catholic Diocese of Albany, published a feature article on Maureen Nyilis, a volunteer with St. Peter's Hospital who, among other duties, serves as an official "cuddler" of newborns in St. Peter's Hospital's neonatal intensive care unit (NICU).
From the story:
Mrs. Nyilis arrives every Tuesday at 1 p.m. There may be one baby who needs cuddling, or none at all; it depends on whether any infants are awake or healthy enough to be held. The NICU has 14 incubators with chairs placed around them.

At times, the soft-spoken grandmother spends up to two hours holding babies. Each time she visits, she tends to cuddle new little patients as infants cycle through their time in the NICU. Just once, she got to hold the same newborn boy two weeks in a row and noticed he'd grown in that time.

Mrs. Nyilis understands the complex feelings parents experience when their child is in the NICU. Her firstborn son was placed in the unit for six weeks. At that time, hospital protocol did not allow her to hold her son until he was released.

"It was very difficult," she said, remembering watching her baby through the NICU window as a nurse cuddled and rocked him, but not being allowed to do so herself.
Click here to read the full story.