NewsChannel 13: 'Walk a Mile in Her Shoes' Event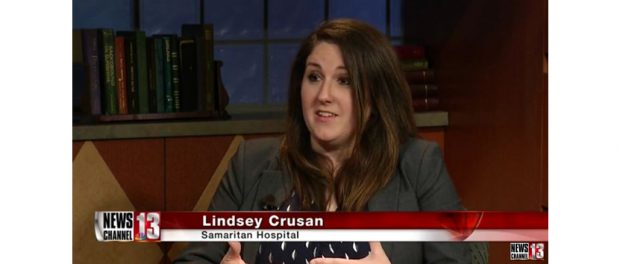 Lindsey Crusan-Muse, director of the Sexual Assault and Crime Victims Assistance Program at Samaritan Hospital, visited the WNYT NewsChannel 13 studio last week to talk about the upcoming "Walk a Mile in Her Shoes" event.
Now in its 1oth year in the Capital Region, the event is a community walk against rape, sexual assault, and gender violence. To show their support, community members – particularly men – are challenged to literally walk one mile through downtown Troy in high-heeled shoes.
Watch the full clip here.