Spotlight News: A Journey Through the Body at Crossgates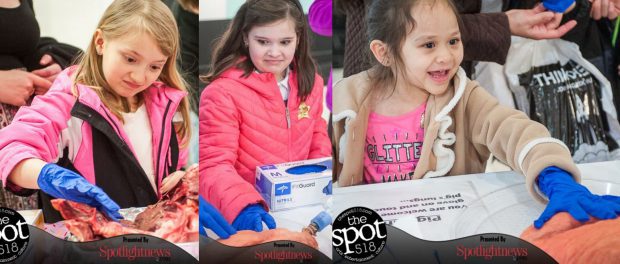 Spotlight News visited Journey Through The Body at Crossgates Mall yesterday, and took some great photos of the family-friendly educational event.
From Spotlight News:
Coordinated by clinicians at St. Peter's Health Partners, the larger than life sized exhibits and interactive games demonstrated how different body parts function and how lifestyles affect them.

Anyone at Crossgates Mall on Friday, March 31, would see a 16-foot brain, a giant pulsating heart, a huge mouth with a matching toothbrush, a colon you could walk through and view slices of human lung ravaged by cancer caused by smoking.

The exhibit continues on Saturday, April 1, from 10 a.m. to 6 p.m.
Click here to see the full photo gallery.