Times Union: 15 Medical Advances Happening Here. Now.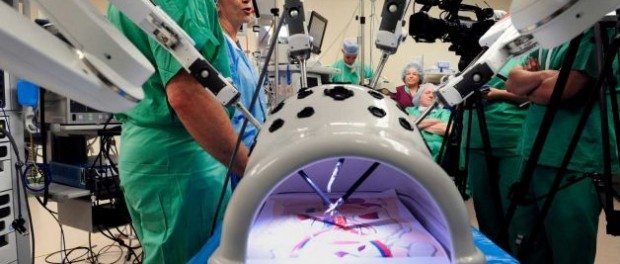 The Times Union published a story today detailing some of the newest developments, initiatives, and programs, at St. Peter's Health Partners hospitals and other hospitals in the Capital Region.
Among the technologies profiled were the da Vinci Xi Surgical System, SpyGlass DS Direct Visualization System, and Medtronic O-arm Surgical Imaging System at St. Peter's Hospital, along with the ReWalk Exoskeleton Robotic Suit at Sunnyview Rehabilitation Hospital.
From the story:
"Robotic surgery is really a revolutionary change in surgery," says Dr. Patrick Timmins, gynecologic oncologist. "It's allowed us to fix surgeries that could only be done the old-fashioned way: with big incisions."
Click here to see the full story.