WNYT: Coronavirus Brings New Role for Hospital Chaplains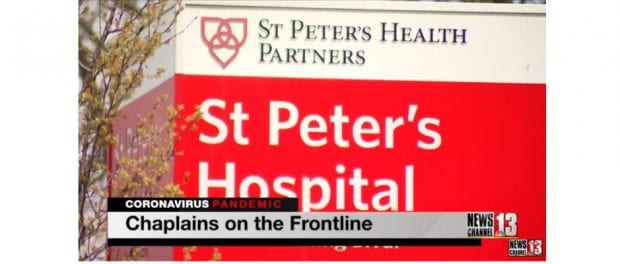 Tahlia Hadley, chaplain at St. Peter's Health Partners, and Aloysius Kabunga, manager of spiritual care at St. Peter's Health Partners, spoke to WNYT's Benita Zahn about the changing role of spiritual care during the time of COVID-19. Both discussed the emotional toll of having to administer spiritual support while maintaining social distancing.
From the story:
"We do a lot more over the phone. We do more visiting, tele-connecting with people over video, calling families," said Tahlia Hadley, a chaplain with St. Peter's Health Partners. "I've prayed through the glass windows of the ICU with the family on the other end of the phone."

They're also connecting more frequently with staff, assessing their stressors – offering prayers for them.
Click here to watch WNYT's report.